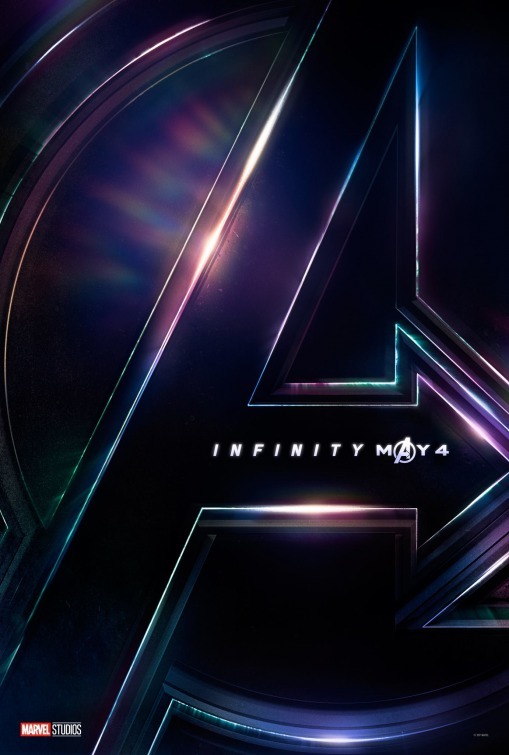 Avengers: Infinity War is where they throw everything INCLUDING the kitchen sink at the screen, as ten years of Marvel collaborative films from Iron Man onwards all come to a head in what is presumably the ultimate battle, blah-de-blah-de-blah.
Seriously? We had all that in the dull Captain America: Civil War. And that was just a rehash of Avengers: Age of Ultron.
Okay, so there is a plot… of sorts.
As the Avengers and their allies have continued to protect the world from threats too large for any one hero to handle, a new danger has emerged from the cosmic shadows: Thanos (Josh Brolin). A despot of intergalactic infamy, his goal is to collect all six Infinity Stones, artifacts of unimaginable power, and use them to inflict his twisted will on all of reality. Everything the Avengers have fought for has led up to this moment – the fate of Earth and existence itself has never been more uncertain.
It'll be more crash/bash/smash and I know I'll have enjoyed Justice League more than I will this, as this is bound to go on for another two-and-a-half hours.
---
In the Marvel Universe, I've still to watch Thor: Ragnarok, but I'll skip Black Panther for all the reasons I listed alongside that trailer. After this, I'm pretty much done with superhero movies. I was bored with Wonder Woman and Spider-Man Homecoming, yet I did enjoy Justice League. Why? It was fun! And it was all done in two hours. These films really don't need to drag on for so long as they haven't got enough content to keep themselves going, and are far too maudlin.
I think the only other one I'll care about is Guardians of the Galaxy Vol.3, in 2020. Vol.1 and Vol.2 were a lot of fun in places, but also went on far too long with dull bits along the way.
Avengers: Infinity War was originally set to be two movies, and both would've been entirely shot in IMAX, so it'll be in as aspect ratio of 1.90:1 throughout. According to IMDB, the ratio is quoted, but non-IMAX screens will have the picture cropped to 2.39:1 like a traditional action movie.
Directed by brothers Anthony Russo and Joe Russo, from a script by Christopher Markus and Stephen McFeely, and starring Robert Downey Jr, Chris Evans, Mark Ruffalo, Chris Hemsworth, Scarlett Johansson, Jeremy Renner, Elizabeth Olsen, Paul Bettany, Tom Holland, Sebastian Stan, Benedict Cumberbatch, Chris Pratt, Zoe Saldana, Dave Bautista, Vin Diesel, Karen Gillan, Pom Klementieff, Benedict Wong, Tom Hiddleston, Benicio del Toro, Cobie Smulders, Samuel L Jackson, Josh Brolin, plus the obligatory cameo from Stan Lee, it looks like we're only getting one 'Infinity War' movie now.
Originally, there was a Part I scheduled for 2018, and a Part II in 2019, but the 2019 entry in the franchise is just called "Untitled Avengers Movie" at the moment. Still, they're all the same, although that fourth Avengers movie is set to feature a 'true finale'. Oh, I'm sure(!) When will it all end?
Certainly not with Avengers: Infinity War, which is released in the UK on April 27th 2018.
Check out the trailer below and click on the new poster for the full-size image.