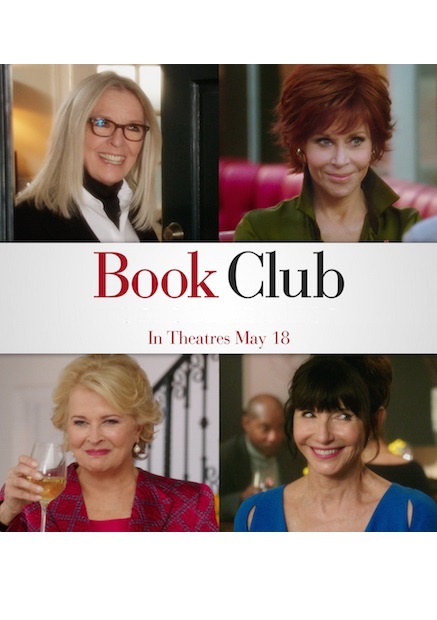 Book Club centres around four lifelong friends who have their lives forever changed after reading Fifty Shades of Grey in their monthly book club… clearly, almost ten years after everyone else has heard of it. Where have they been??
This film looks like a shoe-in for Worst Movie of 2018, as Diane Keaton appears to replay The First Wives Club where a group of middle-aged women want to take their lives back against complete bas -tard ex-husbands. This time, they're grannies and in need of a hearty shag. Cue all the obvious jokes about getting old, and buying Viagra, etc. It feels like this was written just after FWC and it's been sitting around, waiting for Ms Keaton to age accordingly.
Book Club is released in the UK on June 1st.
Director: Bill Holderman
Screenplay: Bill Holderman, Erin Simms
Stars: Diane Keaton, Jane Fonda, Candice Bergen, Mary Steenburgen, Andy Garcia, Craig T Nelson, Don Johnson, Alicia Silverstone, Richard Dreyfuss, Ed Begley Jr, Wallace Shawn, Tommy Dewey, Katie Aselton
Check out the trailer below: