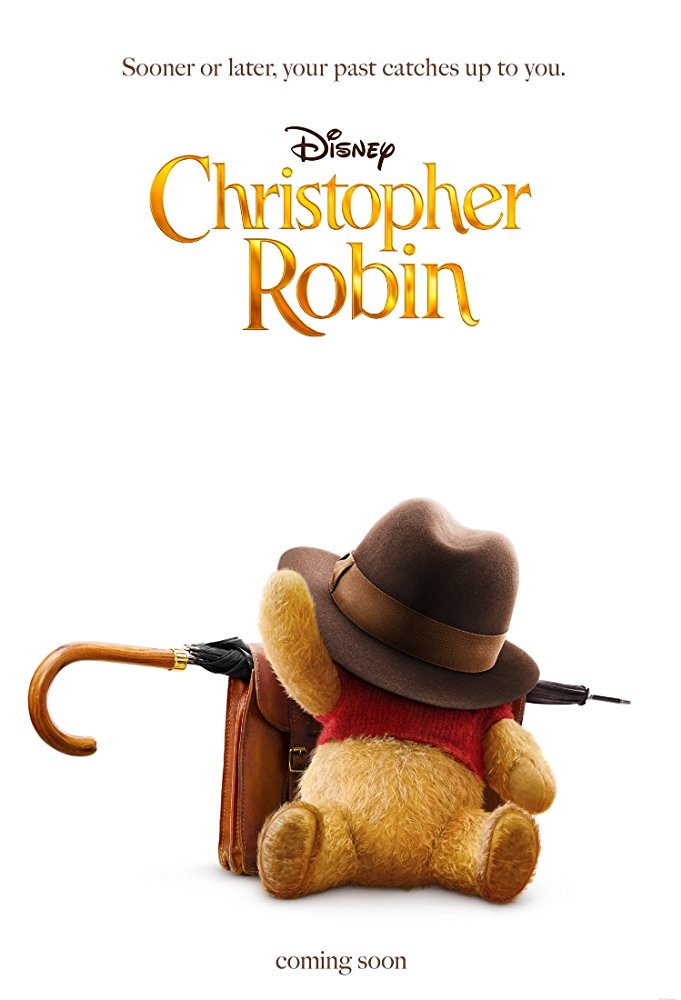 Christopher Robin is… hang on, haven't we already had this? Okay, so that was Goodbye Christopher Robin, but why do we always get two films in quick succession about a particular subject that no-one's been too fussed about for a while? I first remember coming across this in 1991 with Patrick Bergin's Robin Hood, and then Robin Hood: Prince Of Thieves, starring Kevin Costner, which turned out a lot more successful, and is the only one of the two anyone really remembers. There are many other movies examples, since it seems to happen a lot.
Anyhood, eschewing Domnhall Gleeson this time, we have Ewan McGregor as an adult Christopher Robin, who is now a slave to his work, often neglectic his family as a result. While out and about one day, he suddenly meets his old friend, Winnie the Pooh, who returns to his unforgotten childhood past to help him return to the Hundred Acre Wood and help find Pooh's lost friends.
It also comes from director Marc Forster who brought us James Bond's Quantum of Solace and, later, World War Z.
I'm not particularly fussed about this film, but as it's from Disney, no doubt families will lap it up. Maybe they'll add in some zombies to spice it up.
Christopher Robin is released in the UK on August 17th.
Director: Marc Forster
Also stars: Hayley Atwell, Chris O'Dowd, Toby Jones, Jim Cummings, Peter Capaldi, Brad Garrett, Mark Gatiss, Sophie Okonedo, Adrian Scarborough, Roger Ashton-Griffiths, Paul Chahidi, Nick Mohammed
Check out the trailer below: