DVDfever.co.uk – The Smiths: The Sound Of The Smiths CD reviewElly Roberts reviews

The Smiths: The Sound Of The Smiths

Distributed by
Rhino Records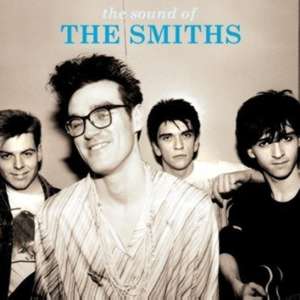 Released: November 2008
Rating: 8/10
Vote and comment on this album:View Comments
---
The Morrissey-Marr show revisited – double helping.
Unlike many bands, The Smiths achieved both commercial and cult status.
For 12 years this Mancunian quartet delivered a unique and melancholic-tinged template that packed a real punch.
Led by enigmatic frontman Stephen Patrick Morrissey aka Morrissey, they musically anyway, had jangly guitar elements by Johnny Marr, that were synonymous with Scottish outfit Simple Minds, though that's were any comparisons end.
In their time, they simultaneously had 7 albums in the UK charts in February of March 1995, and monopolised the Top 3 indie chart placings in February 1984. In all, their 20 singles (no number 1s) spent 105 weeks on-chart and 19 albums (inc best of's and compilations) spent 2006 weeks, with only two toppers.
Objectively, they weren't one of my favourite bands, and Morrissey was a tad too wordy for a pop band, though some of their songs, singles mainly had a certain appeal, the first being Heaven I'm Miserable Now one of their biggest sellers, and for me anyway, that's were this collection kicks-off – the twanging guitar by Marr is outrageously gorgeous. By the time you get to track 7 (CD 1) – How Soon Is Now? (12" version – yummy) they've hit their peak, though it only managed 24 on the singles pile in February '85.
---
Again of the highlights here, its the mesmerisingly quaint acoustic-lead ballad That Joke Isn't Funny Anymore, that disappointingly fared less well at 49 in the same year. Another classic is the sprightly Big Mouth Strikes Again containing American musical themes, if not lyrically. Panic from '86 became a club classic simply because of the chorus "Hang the DJ!" Another number 10 was Sheila Take A Bow a year later, did really well, principally due to the heavy riffing and its lightweight touch, boosted by endless "la la la's."
Yet another highlight is the funky bassline and orchestration on Girlfriend In A Coma, which showed a completely 'other side' to their repertoire, with the music at total odds with the jolly tune. Much of the rest on CD 1 is pretty average stuff really.
Bettering the original on CD1, CD2's This Charming Man (new York Vocal) is sublime and much sharper, to my ears. The next few labour, so when Please, Please, Please Let Me Get What I Want (remember wordy?) it's a welcome break. The gentle strums and Greek stylings are quite mind-boggling, for The Smiths, as is the equally interesting if weird Meat Is Murder live.
The push their boundaries even further on the morbid Asleep -ghostly piano and F/X, with Morrissey at his depressing best. Arguably their next big moment, which they failed to capitalise on as a single, was the whopping Stop Me If You've Heard It All Before. There are a few live cuts, for devotes mainly.
This collection features 45 tracks including Hand In Glove, Nowhere Fast, Ask, Heaven I'm Miserable Now, How Soon Is Now? , Handsome Devil, Money Changes Everything, This Charming Man.
File under: The Sound Of The Smiths – definitely!
---
Weblink:
metacritic.com/music/artists/smiths/soundofthesmiths
View the discussion thread.
blog comments powered by Disqus
= 0) {query += 'url' + i + '=' + encodeURIComponent(links[i].href) + '&';}}document.write(");})();//]]]]>]]>
[Up to the top of this page]