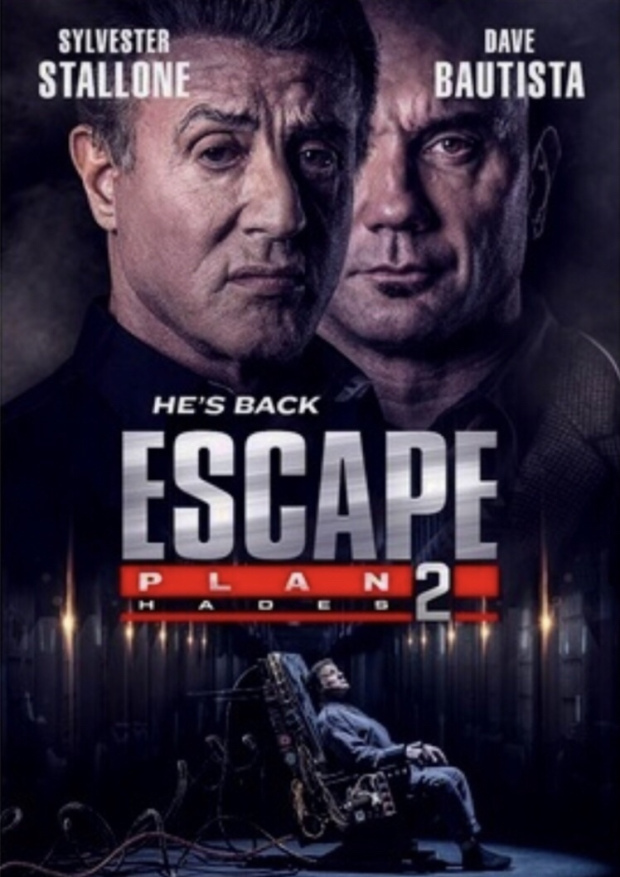 Escape Plan 2: Hades is coming: We didn't need it. We didn't ask for it. But it's coming… straight to DVD… and Blu-ray…
Ray Breslin (Sylvester Stallone – getting second billing, this time) manages an elite team of security specialists trained in the art of breaking people out of the world's most impenetrable prisons. When his most trusted operative, Shu Ren, is kidnapped and disappears inside the most elaborate prison ever built, entirely computerized and constantly changing shape, Ray must track him down with the help of some of his former friends.
In fact, even before I got to the end of the trailer I thought it had a 'straight to DVD' look about it. It also comes from director Steven C Miller, who has made similar dire fodder like the 'career nail in the coffin' movie for Bruce Willis, Extraction.
Escape Plan 2: Hades is released in the UK on July 20th, three weeks after the US get it.
Writer: Miles Chapman
Also stars: Dave Bautista, Jaime King, Wes Chatham, 50 Cent (aka Curtis Jackson), Jesse Metcalfe, Baylee Curran, Lydia Hull
Check out the trailer below and click on the poster for the full-size image: