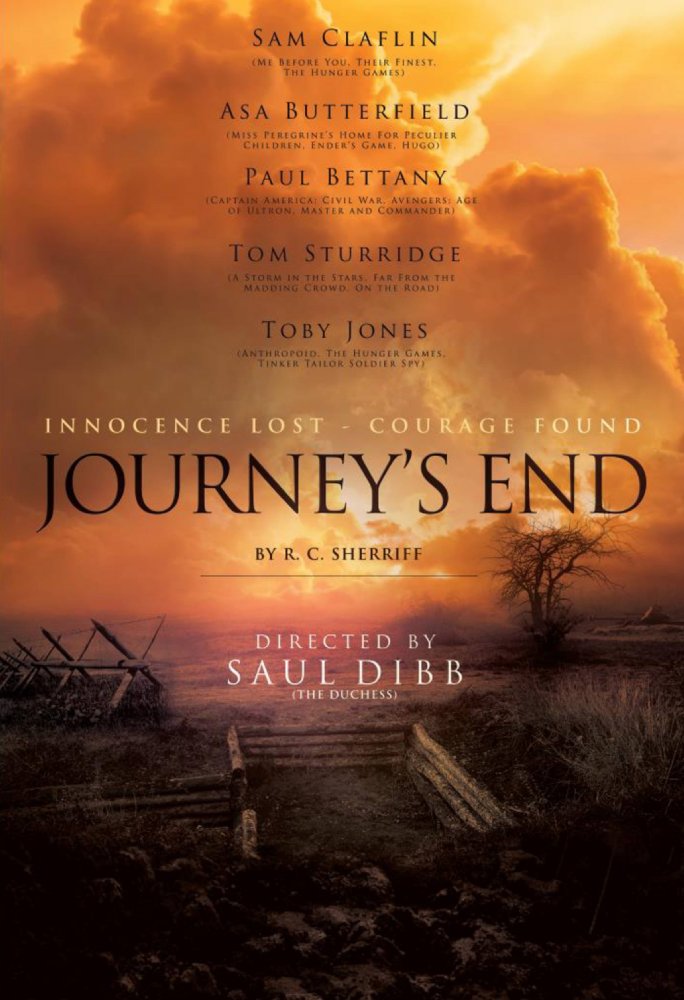 Journey's End is the seminal British play about World War I, set in a dugout in Aisne in 1918.
It tells the tale of a group of British officers, led by the mentally disintegrating young officer Stanhope (Sam Claflin), variously awaiting their fate.
Possibly entertainming, but doesn't look wildly different from anything we've seen before.
Journey's End is released in the UK on February 2nd, 2018, so presumably is trying for Oscars and BAFTAs.
Director: Saul Dibb
Also stars: Paul Bettany, Asa Butterfield, Stephen Graham, Toby Jones, Tom Sturridge, Robert Glenister, Miles Jupp
Check out the trailer below and click on the poster for the full-size image.