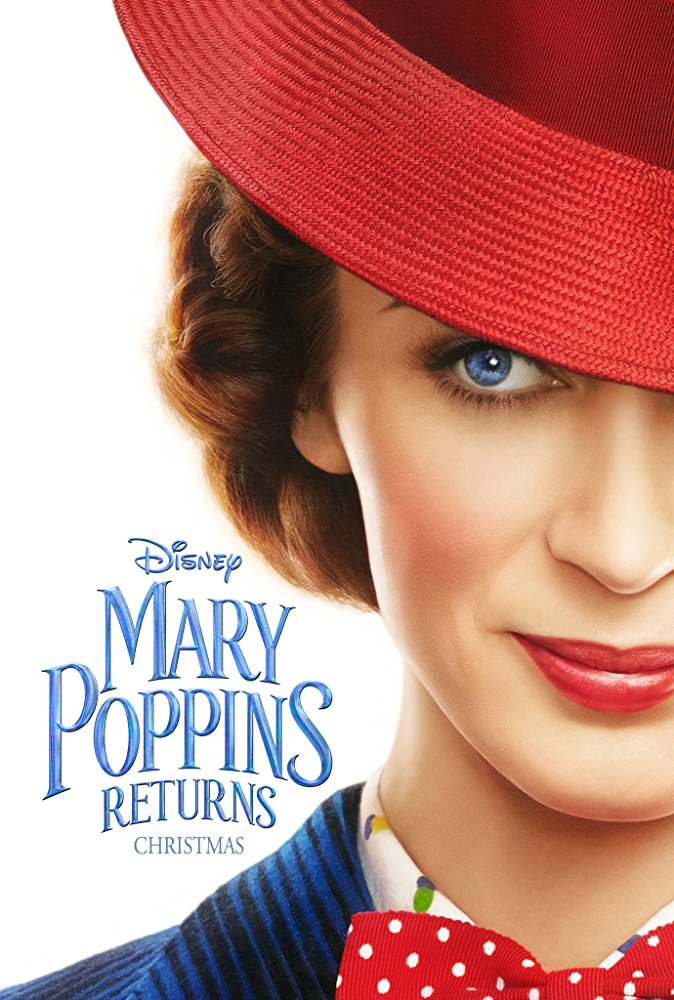 Mary Poppins Returns and in Depression-era London, a now-grown Jane (Emily Mortimer) and Michael Banks (Ben Whishaw), along with Michael's three children, are visited by the enigmatic Mary Poppins following a personal loss.
Through her unique magical skills, and with the aid of her friend Jack, she helps the family rediscover the joy and wonder missing in their lives.
There's just a glimpse of Emily Blunt in this trailer as the titular heroine, and all in the same style as Julie Andrews did it way back when.
Mary Poppins Returns on December 21st in the UK, and it's possible this could just work…
Director: Rob Marshall
Screenplay: David Magee (based on the books by PL Travers)
Also stars: Meryl Streep, Colin Firth, Dick Van Dyke, Angela Lansbury, Julie Walters, David Warner, Lin-Manuel Miranda, Jeremy Swift, Jim Norton, Pixie Davies
Check out the trailer below: