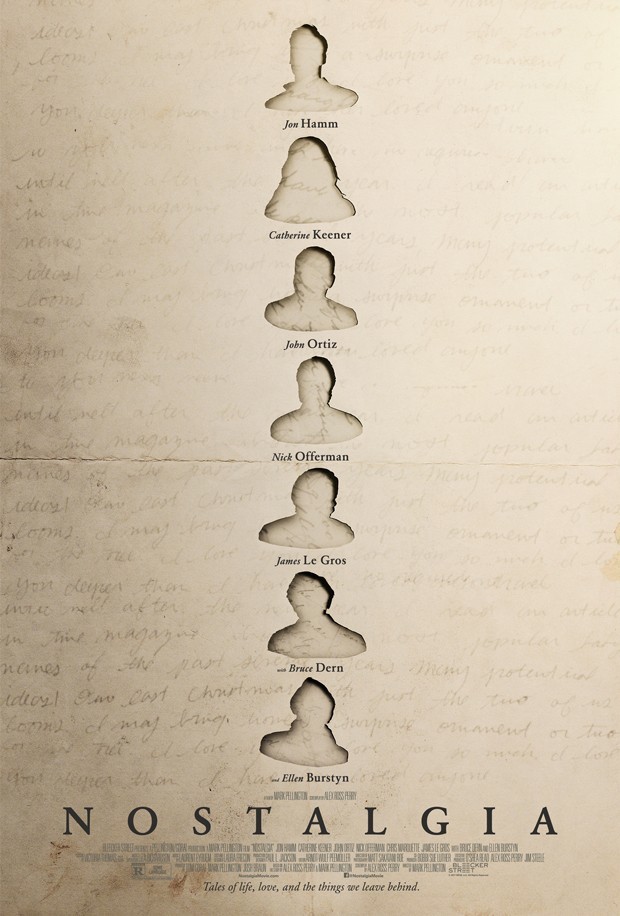 Nostalgia is, thankfully, not a remake of Andrei Tarkovsky's overlong bore-a-thon of the same name, but the billing states it's a mosaic of stories about love and loss, and which explores our relationships to the objects, artifacts, and memories that shape our lives.
In the trailer, it looks like a two-and-a-half minute Calvin Klein advert, and a bit dull… although there could be something in this due to the decent cast so, you never know.
Nostalgia is due for release in the US on February 16th, but as of yet, there's no UK date.
Director: Mark Pellington
Stars: Jon Hamm, Catherine Keener, Nick Offerman, Bruce Dern, Patton Oswalt, Amber Tamblyn, Ellen Burstyn, Annalise Basso, James Le Gros
Check out the trailer below and click on the poster for the full-size image: