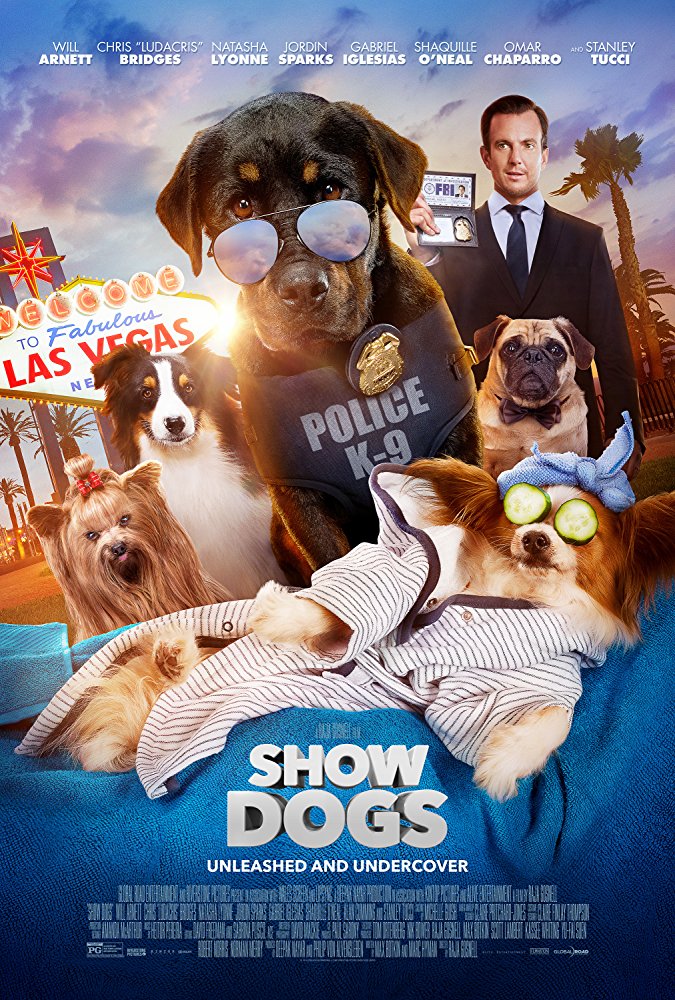 Show Dogs – another film with talking animals. Just what no-one needed!
If you're looking for a plot, Max (Ludacris), a macho, solitary Rottweiler police dog is ordered to go undercover as a primped show dog in a prestigious Dog Show, along with his human partner, Frank (Will Arnett), to avert a disaster from happening.
Looks terrible, but if you care, then Show Dogs is released in the UK on May 25th.
Director: Raja Gosnell
Screenplay: Max Botkin, Marc Hyman
Also stars: Stanley Tucci, Natasha Lyonne, Alan Cumming, Gabriel Iglesias, Shaquille O'Neal
Check out the trailer below and click on the above picture for the full-size image.