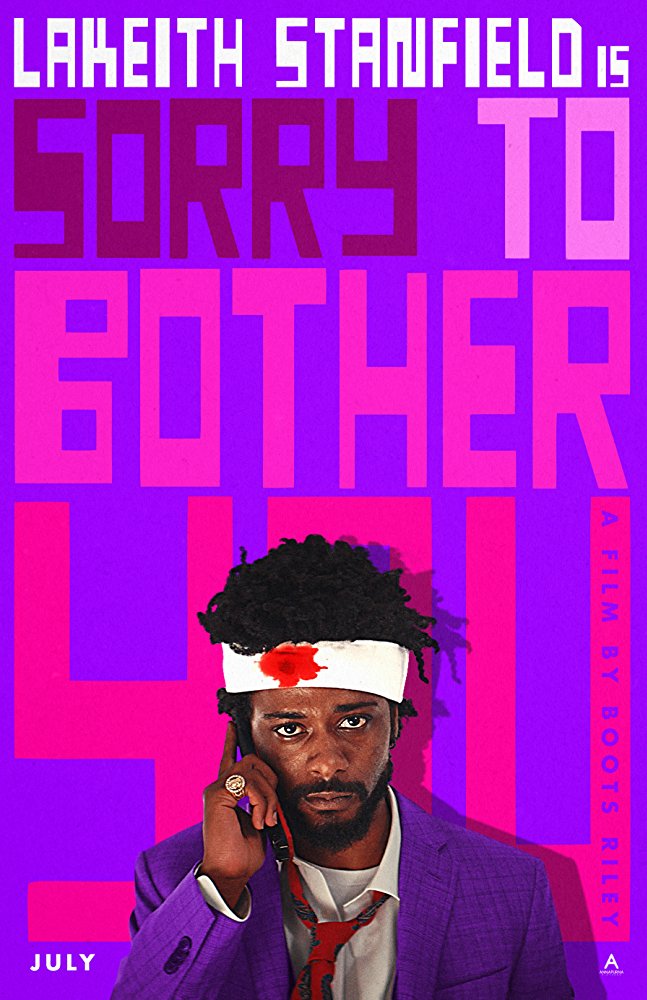 Sorry To Bother You is a forthcoming comedy set in an alternate present-day version of Oakland, where black telemarketer Cassius Green (Get Out's Lakeith Stanfield) discovers a magical key to professional success… basically, putting on your 'white' voice, thanks to colleague Langston (Danny Glover), and his success pushes him up the corporate ladder and propels him into a macabre universe.
This didn't look particularly funny, so I'd like to be in an alternate universe where this film doesn't exist… so, it DID bother me.
Sorry To Bother You is released in the US on July 6th, but as of yet, there's no UK date. I can't say I'm in a huge rush for it, but you might've gathered that already.
Writer/Director: Boots Riley
Also stars: Tessa Thompson, Armie Hammer, Patton Oswalt, Steven Yeun, Terry Crews, David Cross, Omari Hardwick, Marcella Bragio, Tom Woodruff Jr
Check out the trailer below and click on the poster for the full-size image.