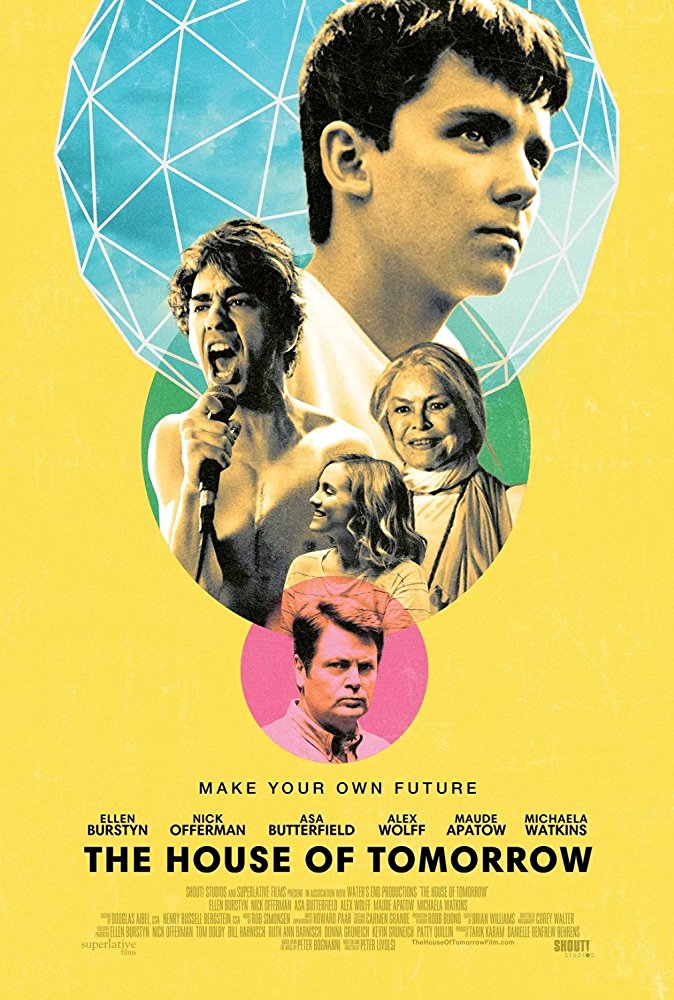 The House of Tomorrow centres around futurist, architect, and inventor R. Buckminster Fuller's incredible story through two teens – Sebastian Prendergast (Asa Butterfield) and Jared Whitcomb (Alex Wolff) – hoping to get laid, become punk gods, and survive high school…
Ellen Burstyn owned the footage of her and Buckminster Fuller together in the car, which is seen in the film. When the director wanted to cast Burstyn, he had no idea they had met in real life.
The House of Tomorrow looks a pretty decent film, too, but as of yet, there's no UK release date, while the US gets a limited release on April 20th.
Director: Peter Livolsi
Screenplay: Peter Livolsi (based on the novel by Peter Bognanni)
Also stars: Nick Offerman, Fred Armisen, Maude Apatow
Check out the trailer below and click on the poster for the full-size image.