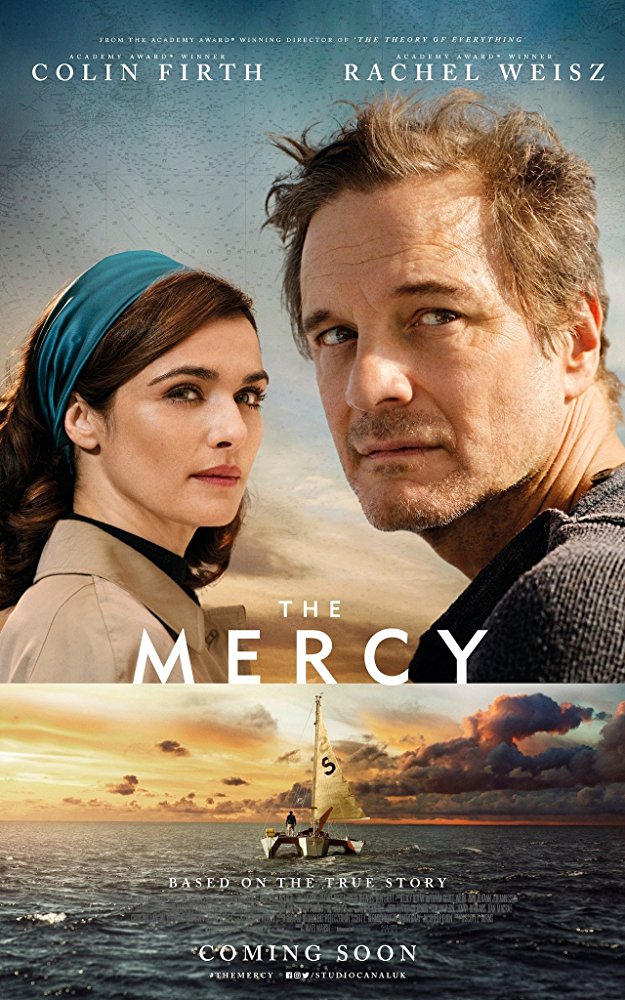 The Mercy looks like one of those movies where the lead character really should be played by someone younger, as Colin Firth takes the role of yachtsman Donald Crowhurst, who made a disastrous attempt to win the 1968 Golden Globe Race, ending up with him creating an outrageous account of traveling the world alone by sea.
As for age comparison, Crowhurst was 36 at the time this took place, whereas Mr Firth is 57. Plus, looking at the picture of Mr Crowhurst on Wikipedia, Eddie Marsan would be a better bet. Note that I've linked to a picture on there of the man, and not the main Wikipedia page, so as to avoid spoilers about the trip.
I didn't know anything about his journey before this, but just by the trailer you can see how the film's going to pan out, and since it comes from the director of The Theory Of Everything, that film had two great lead actors and performances in Eddie Redmayne and Felicity Jones, but the film was a bit so-so overall.
The Mercy is released in the UK on February 9th 2018, so clearly going for another Oscar or three.
Director: James Marsh
Writer: Scott Z Burns
Also Stars: Rachel Weisz, David Thewlis, Genevieve Gaunt, Jonathan Bailey, Andrew Buchan, Tim Downie, Oliver Maltman
Check out the trailer below and click on the poster for the full-size image: