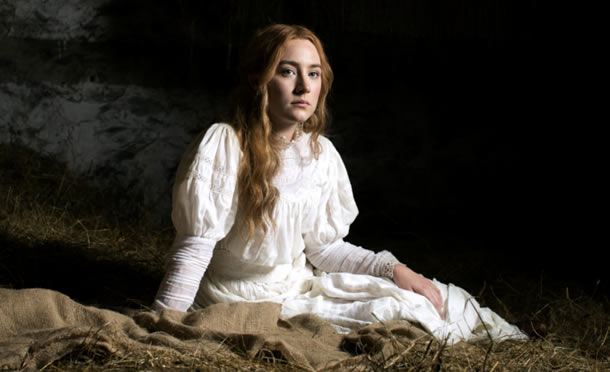 The Seagull centres around aging actress Irina Arkadina (Annette Bening), who pays summer visits to her brother Pjotr Nikolayevich Sorin (Brian Dennehy) and her son Konstantin (Billy Howle) on a country estate.
On one occasion, she brings Boris Trigorin (Corey Stoll), a successful novelist, with her. Nina (Saoirse Ronan), a free and innocent girl on a neighboring estate, falls in love with Boris. As he lightly consumes and rejects Nina, so the actress all her life has consumed and rejected her son, who loves Nina. The victims are destroyed while the sophisticates continue on their way.
For me, while it has a good cast, it looks like an achingly dull period drama.
The Seagull is released in the US on May 11th, but as of yet, there's no UK release date.
Director: Michael Mayer
Screenplay: Stephen Karam (based on the play by Anton Chekhov)
Also stars: Elisabeth Moss, Michael Zegen, Glenn Fleshler, Mare Winningham
Check out the trailer below: