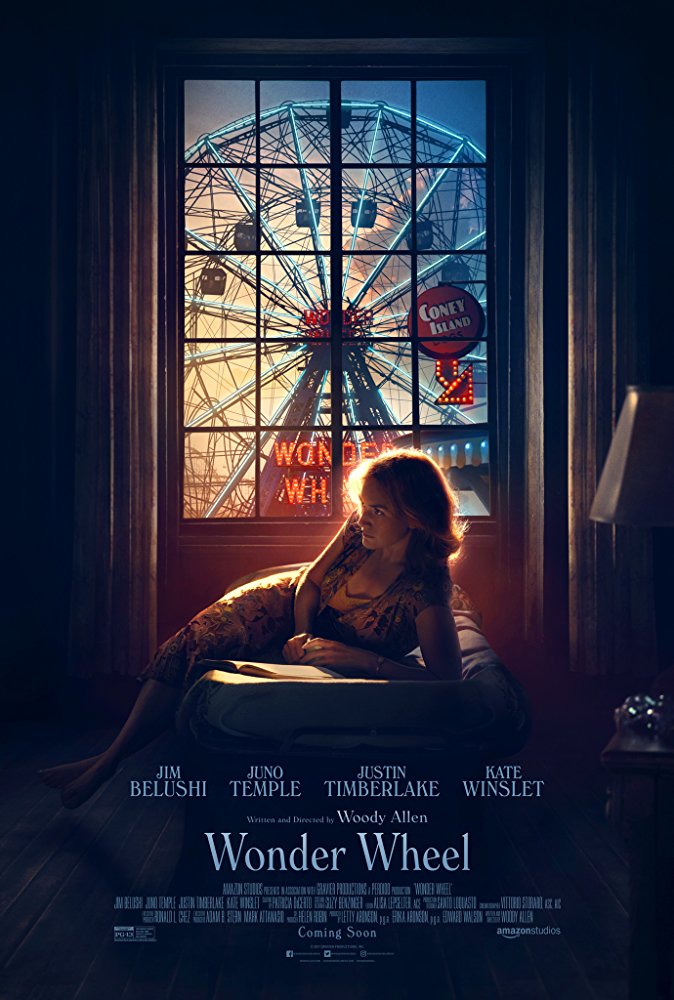 Wonder Wheel is a new movie from writer/director Woody Allen, and also for Amazon, who made the superb series last year, Crisis In Six Scenes.
The simply premise to this new movie is that, on Coney Island in the 1950s, a lifeguard tells the story of a middle-aged carousel operator and his beleaguered wife.
Wonder Wheel is due for release on December 1st in the US, but the UK date hasn't yet been confirmed. I expect it'll be the same and I'm really looking forward to it.
The film stars Kate Winslet, Juno Temple, Justin Timberlake, Debi Mazar, James Belushi, Max Casella, Geneva Carr
Check out the trailer below and click on the poster for the full-size image: