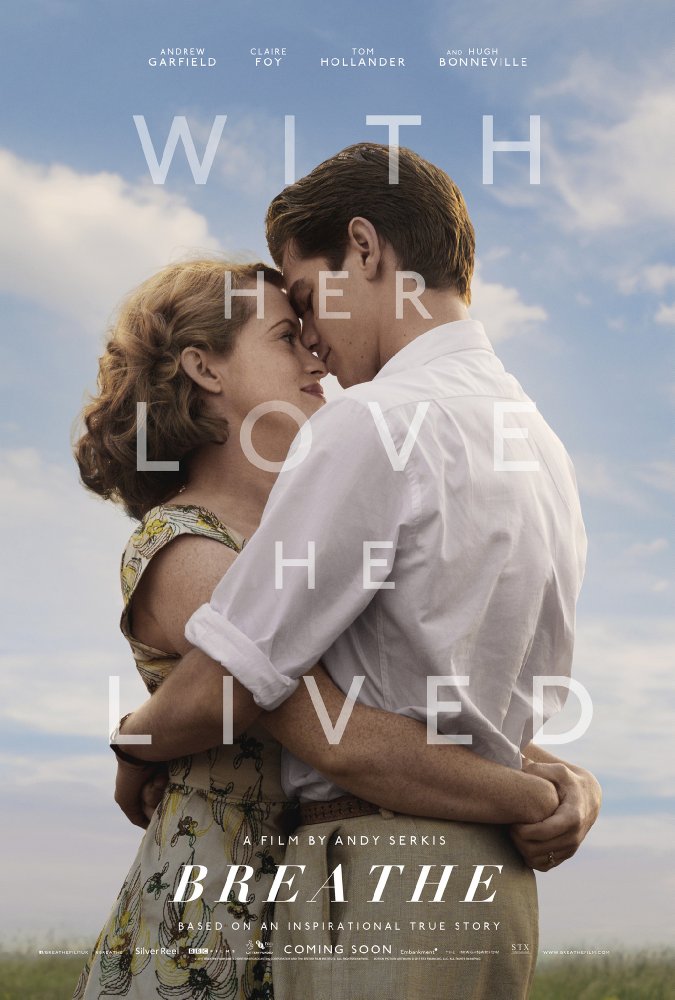 Breathe is a film that's based on a true story, but which looks a little futuristic in one scene, making me wonder just how true it was.
It centres on Robin Cavendish (Andrew Garfield), a handsome, brilliant and adventurous man whose life takes a dramatic turn when polio leaves him paralysed, leaving wife Diana (Claire Foy) to look after him.
The film is directed by Andy Serkis, best known for his motion-capture work on the Tolkein films for The Lord of the Rings and The Hobbit, plus many more, with a screenplay by William Nicholson.
Breathe emits on October 27th in the UK and looks like a decent drama.
Also stars: Diana Rigg, Miranda Raison, Dean-Charles Chapman, Hugh Bonneville, Kiera Bell, Camilla Rutherford, Ed Speleers and Stephen Mangan.
Check out the trailer below and click on the poster for the full-size image: