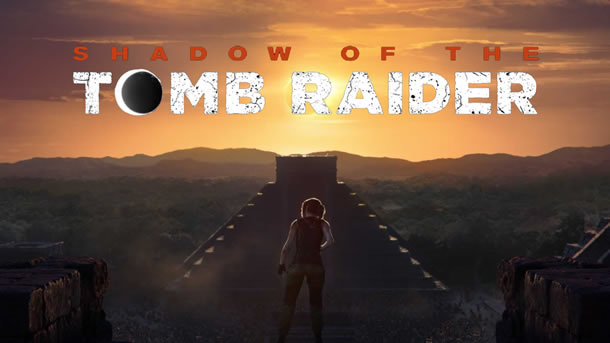 Shadow of the Tomb Raider is out now and we were really looking forward to reviewing it, but while I know the UK PR team have been trying to get answers out of Square Enix in its week of release, the only thing forthcoming has been radio silence.
It appears to be a case of – If you get one, it'll just come in an email… but how do you know if you're NOT going to get one? You don't.
Square Enix – I know you've been busy, but one of the key things in any sort of 'customer service' is in keeping people informed, and I'm quite sure you could've taken five minutes out of your day to respond to requests for information, even if it's to say "Yes, we still have review codes, so bear with us."
That said, the embargo broke on Monday September 10th, and a lot of big site reviews were released online, so they must've had the codes for around two weeks prior to that, so this isn't just dealing with things a bit late in the day, as this week has dragged on, it just smacks of ineptitude, and it couldn't have been worse handled by Square Enix in-house if they'd left it to the Marx Brothers to distribute the review codes, since in the end, and since they really dragged things out, it was only today that I heard… there's none left.
How are you meant to support a company who has no regard for its consumers? I can't be doing with that sort of a headache.
Going by most of those reviews, it looks like another game which promised a lot but then was full of graphical disappointments, like Sony's recent Spider-Man game, as per #puddlegate
---
Previously on DVDfever:
June 11th:
Shadow of the Tomb Raider – Louder than Words Gameplay and Full Reveal Trailers
Shadow of the Tomb Raider was at Microsoft's E3 2018 presentation, and this first gameplay trailer showcases the high-octane action, inner conflict, and challenges that will lead to Lara Croft's defining moment.
As she races to save the world from a Maya apocalypse, Lara must master a deadly jungle, overcome terrifying tombs, and persevere through her darkest hour before being forged into the Tomb Raider she is destined to be.
In addition, Square Enix did a Full Reveal with a lot more info about the new game, and that's also below.
The game is released on PS4, Xbox One and PC on September 14th.
Check out the new trailers below: