Visually, the game represents a world that is pretty bleak. You are not looking at, say, a Mad Max-style post apocalyptic world with wild and crazy characters and colour which would put '80s neon to shame. This is more of a rundown feel to it; more like the Stalker games and the characters that aren't trying to kill you are carving out an existence and just trying to get by. There are some great landmarks like the Public Library, USS Constitution, Trinity Church & Boston MIT. I even came across a bar that appears to be paying homage to the old sitcom Cheers with 2 skeletons (one of which has a postal worker's uniform on), sitting at a bar (Prost Bar Easter Egg after some research). All in all, there are some nice long view distances. Graphically, things up close can be a little low-resolution at times but the world feels full, worn and lived in.
The performance I have found at times can drop a little. Exiting your Pip Boy, occasionally, has frozen the game for a few seconds if in an area with numerous light sources and things like active terminals. Thankfully, when there is quite a bit going on, the action and framerate is pretty stable, though. The effects on various guns like the laser weapon you get and the firing rocket on the Brotherhood member, as examples, look really good. For example, Dylan's armour briefly glows orange when the burner stops. It is small attentions to detail like this that helps build the world around you. My only gripe with the rocket scene, though, is that Dylan isn't wearing a helmet so it broke the immersion slightly (or a mutation that allows him to put his head into his torso like a turtle!). I have also found at times the camera can be in too close – when you find the robots near the water growing plants, the camera zoomed inside the robot head when talking to it.
The sound is much like all Bethesda's open world games – you hear wind when outdoors and the footing of your companion and dog (at times when indoors it sounds like walking through water). Weapons all sound different and you can hear enemies when you start getting a little closer to them like the flicker of a Bloatfly's wings. You tend to find spot-type music – going through the building with the Brotherhood of Steel sees music fade in and out depending on the situation; it makes it tense and adds to the atmosphere nicely. Cutscenes are fully-voiced and people chatter when just going about their lives. I have found, for some cutscenes, the voices became out of sync completely and kind of stopped working; not just with lip movements, but also with subtitles and character movement. It will suddenly go silent and I had to press a button to skip through the dialogue to keep things moving.
The voice talent used are some of the industries finest, you have Stephen Russell (Thief, Thief II: The Metal Age, Thief III: Deadly Shadows – Garrett), System Shock 2 & Arx Fatalis), Claudia Christian (Babylon 5 – Cmdr Ivanova), Starhyke and numerous single TV roles), Courtney Ford (True Blood, Parenthood) and way too many others to list that do work on games and have done for a good few years.
---
Fallout 4 Gameplay Walkthrough Part 3 [1080p 60FPS PC ULTRA Settings] – No Commentary
– MKIceAndFire
---
Conclusions
All in all, Bethesda have created another living, breathing world. Yeah, there are a few minor bugs like camera zooming into an NPC head during a cutscene, or the cutscene, itself, stopping and voices appearing out of sync – these are minor niggles, though. There is also another minor gripe where you could walk into a door to look in an empty room to see if there is anything worth salvaging – at times your dog will be right up behind you and won't move out the way, and you can get a bit stuck.
I personally don't like the Sanctuary base-building only doing the bare minimum to succeed with the quest. I feel they should have maybe changed it up a bit and zoomed-out and let you build as if a Real Time Strategy game.
Much like the previous Bethesda open world games, there is so much to distract you from what you are planning on doing. You are to head to the city in the centre of the map to get the main quest flowing. I spent hours doing Minutemen and Brotherhood of Steel quests (BoS was listening in on a radio frequency, initially). Then after visiting the main city and talking to various people, I went off just exploring things that looked interesting in the distance of icons that were appearing on the compass at the bottom of the screen.
There is literally just so much to see and do. At times, it can be a little overwhelming but once you start getting icons on your map and quest markers that push you out further, you will find yourself running around the wasteland, taking out bigger and badder enemies like Death Claws etc. Not forgetting you find game holotapes with games like Red Menace (Donkey Kong clone) and numerous other classic games on which you can spend hours.
If you love Bethesda's open world games then this is a no brainer… go get it if you haven't already. If you want something open world that requires a bit more thought than, say, Just Cause 3, then Fallout 4 could be right up your street.
I guess my biggest gripe is that, apart from the base-building, you can say there has been barely any innovation – it is just like the previous two games with new story and setting. Gameplay is exactly the same.
On a positive, I did grab the Pip Boy app for my Android device and that synced up with my PS4 once my save game had loaded in, and I could manage the inventory and use meds etc direct from the app, which I found pretty cool and different. You cannot play the found games though on your phone – you still have to play them on the main game!
This is one game that I will be losing another 100 or so hours to (much like Skyrim, Oblivion and Fallout: New Vegas previously).
All gaming footage featured is from the MKIceAndFire Youtube channel.
Fallout 4 is out now on on PS4, Xbox One and PC.
---
Fallout 4 Gameplay Walkthrough Part 4 [1080p 60FPS PC ULTRA Settings] – No Commentary
– MKIceAndFire
---
Important info:
Publisher: Bethesda Softworks
Players: single player
GRAPHICS
SOUND
GAMEPLAY
ENJOYMENT
8.5
8.5
8.5
8
OVERALL
8.5
Director: Todd Howard
Producers: Angela Browder and Kevin Kauffman
Screenplay: Emil Pagliarulo
Music: Lynda Carter, John Jarvis, Kerry Marx and Inon Zur
Cast:
Sole Survivor – Male: Brian T Delaney
Sole Survivor – Female: Courtenay Taylor
Nick Valentine / Mr. Handy / Codsworth: Stephen Russell
Piper Wright: Courtney Ford
Paladin Danse: Peter Jessop
Preston Garvey: Jon Gentry
Desdemona / Mrs. Whitfield / Mistress Mysterious: Claudia Christian
Deacon / H2-22: Ryan Alosio
Hancock: Danny Shorago
Cait: Katy Townsend
MacCready / Z1-14: Matthew Mercer
Curie / Miss Edna: Sophie Cortina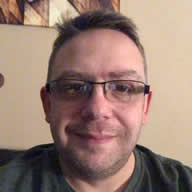 Retro at heart and lover of all things '80s, especially the computers, the music and the awesome movies and TV shows! Crazy huge retro gaming collection spanning the '80s and '90s with hundreds of tapes, discs and carts for various machines on top of a 600+ strong Steam library that is ever-growing. No I am not a serial hoarder, just a dedicated retro gamer!