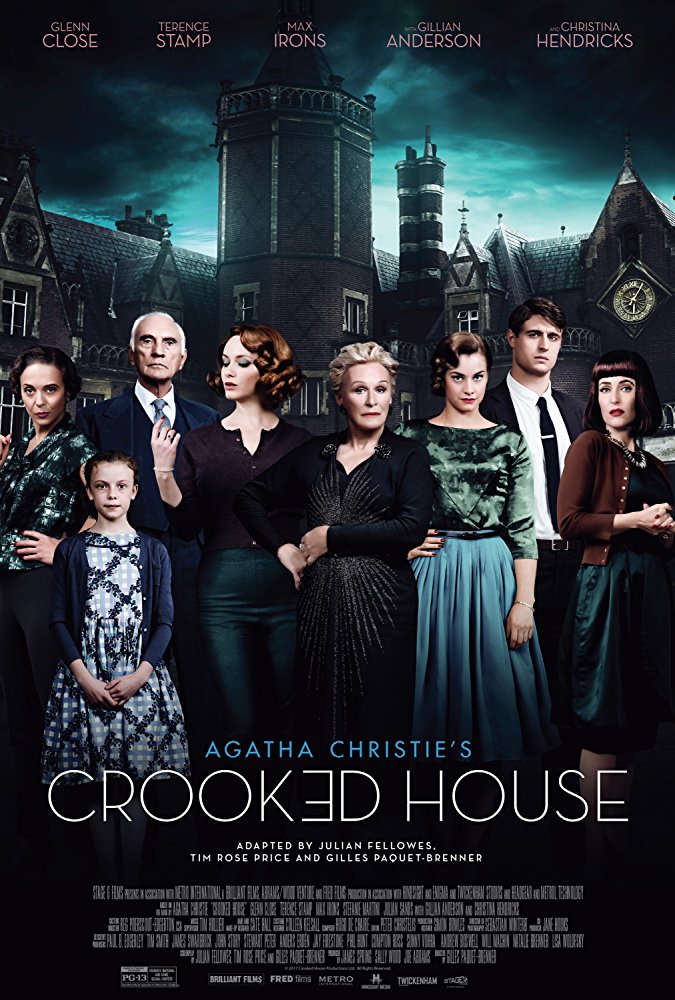 Crooked House is based on the novel by Agatha Christie, in which private detective Charles Hayward (Max Irons) is invited to solve a gruesome crime where nobody is above suspicion, including Sophia (Stefanie Martini), his client and former lover.
With Murder on the Orient Express coming to cinemas next month, I wonder how many more of her works will be brought to the big screen. It's like Marvel's Cinematic Universe all over again…
Crooked House hasn't yet for a UK or US release date other than '2018'.
Director: Gilles Paquet-Brenner
Screenplay: Julian Fellowes
Also, stars: Christina Hendricks, Gillian Anderson, Glenn Close, Terence Stamp, Julian Sands, Amanda Abbington, Roger Ashton-Griffiths, Honor Kneafsey, Christian McKay
Check out the trailer below and click on the poster for the full-size image: