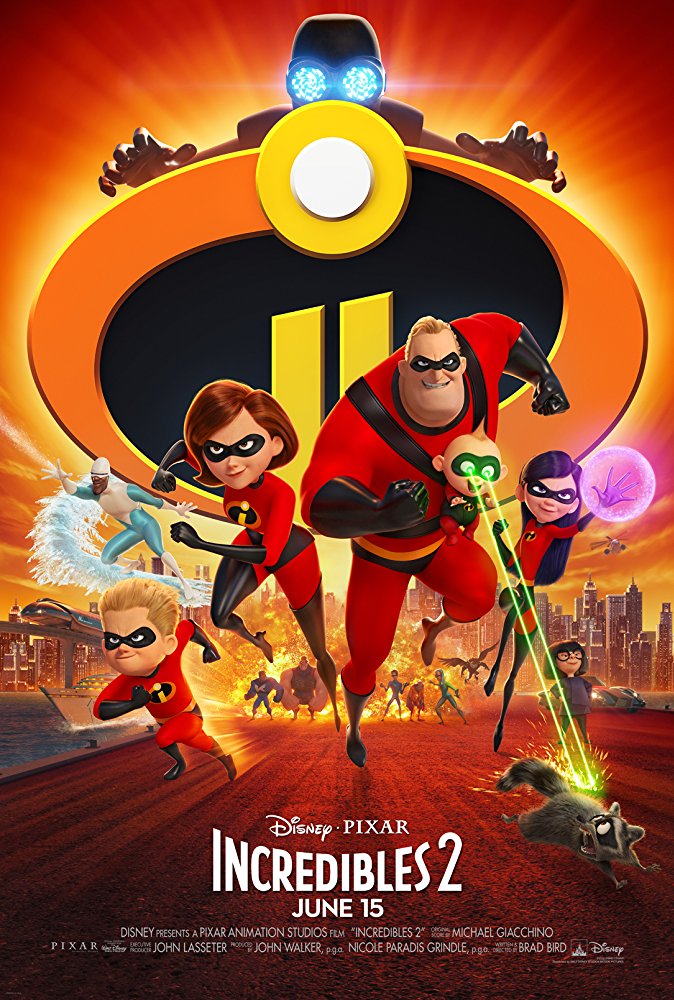 Incredibles 2 follows a film I never got round to seeing properly. Yes, I know CGI movies aren't my bag (and so should you, by now), but I still felt it might be worth a look. I think I managed about 20 minutes, in the end.
However, this time around, Bob Parr aka Mr Incredible (Craig T Nelson) is left to care for his baby, Jack-Jack, while Helen aka Elastigirl (Holly Hunter) is out saving the world.
And now, the first full trailer has been released.
Writer/Director: Brad Bird
Also stars: Samuel L Jackson, Catherine Keener, John Ratzenberger, Sarah Vowell, Huck Milner
Incredibles 2 is released in the UK on July 13th, 2018.
Check out the trailer below and click on the top image for the full-size version:

---
Previously on DVDfever:
November 22nd:

Check out the teaser below and click on the top image for the full-size version: