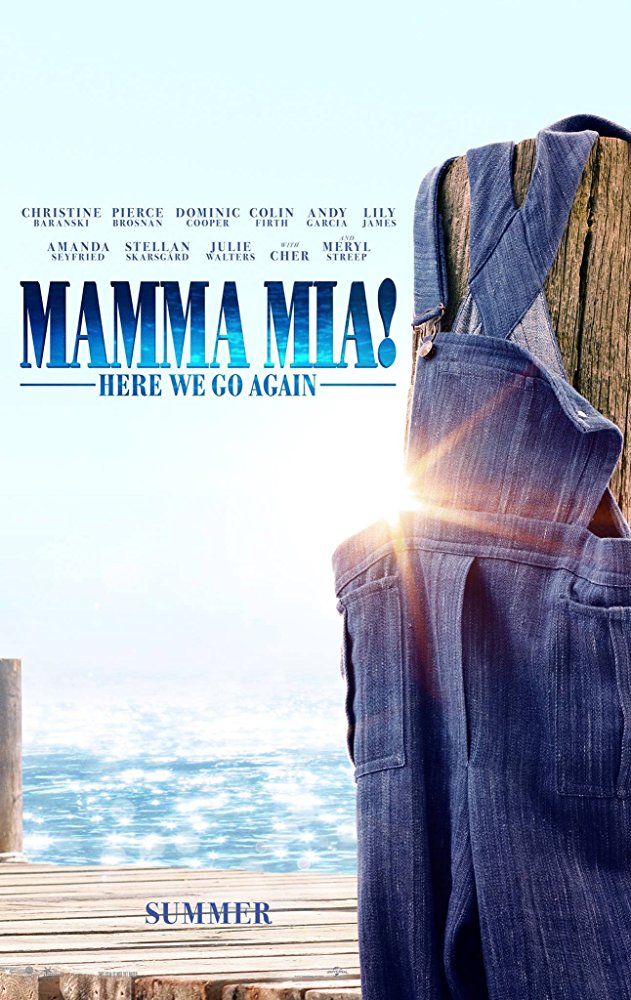 Mamma Mia! Here We Go Again returns us to the pain of the movie I never cared for, ten years ago, Mamma Mia!
However, it's still largely popular, so there's always room for a sequel, hence this movie.
This one goes back in time with Baby Driver's Lily James as the young Donna, whereas the original Donna was Meryl Streep.
Writer/Director: Ol Parker
Also stars: Christine Baranski, Amanda Seyfried, Colin Firth, Pierce Brosnan, Stellan Skarsgård, Dominic Cooper, Julie Walters, Andy Garcia, Cher, Jeremy Irvine, Alexa Davies, Togo Igawa, Hugh Skinner, Naoko Mori, Omid Djalili, Josh Dylan, Jessica Keenan Wynn.
Mamma Mia! Here We Go Again is released in the UK on July 27th, 2018.
Check out the trailer below and click on the poster for the full-size version: