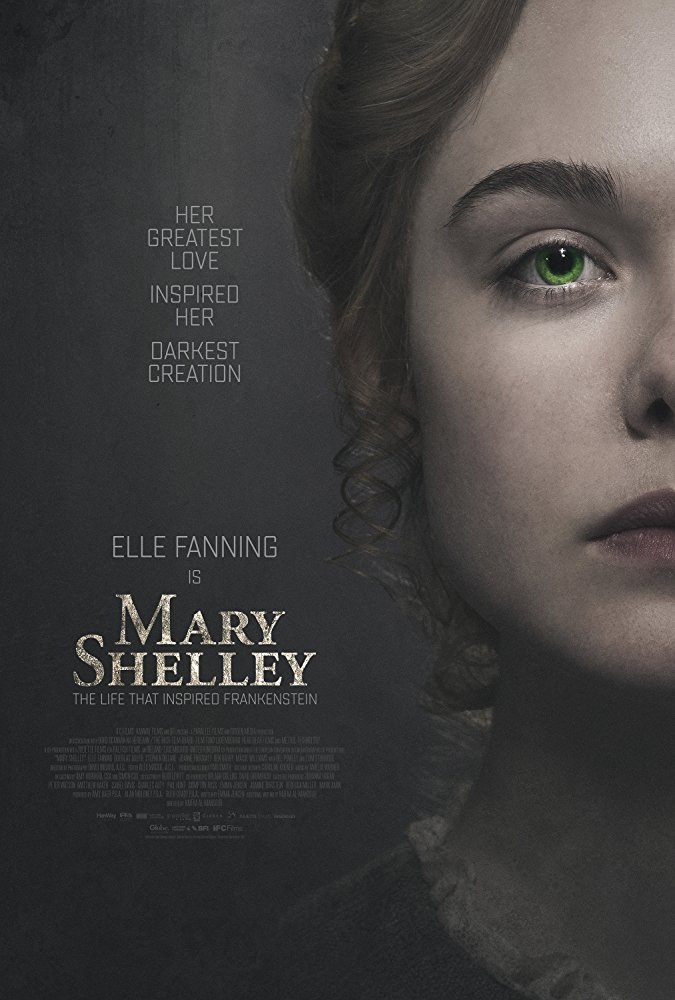 Mary Shelley (Elle Fanning) wrote the hit horror novel Frankenstein, and this movie tells of the love affair between poet Percy Shelley (Douglas Booth) and 18-year-old Mary Wollstonecraft Godwin, which resulted in Ms Shelley writing the story.
However, don't expect any horror in this as it just looks like a bog-standard period, romantic drama.
Mary Shelley is released in the UK on July 6th.
Director: Haifaa Al-Mansour
Writers: Haifaa Al-Mansour, Emma Jensen
Also stars: Maisie Williams, Joanne Froggatt, Stephen Dillane, Bel Powley, Ben Hardy, Tom Sturridge, Hugh O'Conor
Check out the trailer below and click on the poster for the full-size image: