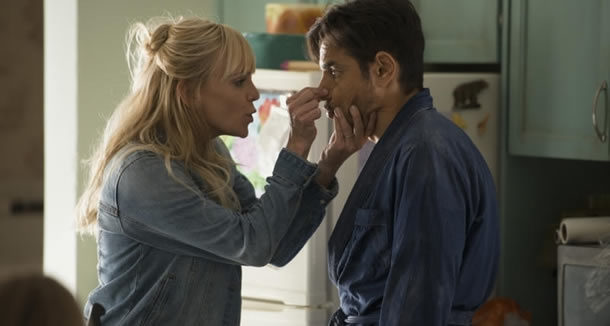 Overboard shows Hollywood's well of ideas has run dry yet again, as they've made a remake of the so-so 1987 comedy which starred Goldie Hawn and Kurt Russell.
This time round, Leonardo (Eugenio Derbez) is a spoiled and wealthy yacht owner, who is thrown overboard and becomes the target of revenge from his mistreated employee, Kate (Anna Faris).
On seeing this second trailer, it doesn't look completely terrible, but I feel I've seen enough not to have to bother with the full film.
Writer/Directors: Bob Fisher, Rob Greenberg
Also stars: Eva Longoria, Swoosie Kurtz, John Hannah, Josh Segarra, Alyvia Alyn Lind, Mel Rodriguez, Emily Maddison
Check out the trailer below: