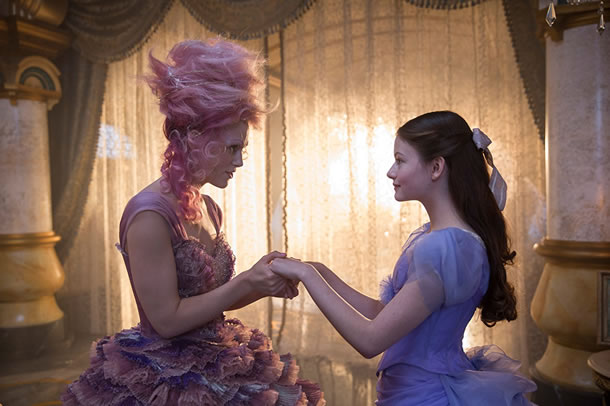 The Nutcracker and the Four Realms proves that since Christmas is almost upon us, it's time to bleat on about what's in the cinema next year, and since Beauty and the Beast took over $2bn at the box office for Disney, and since they can't make a direct sequel to that, they'll milk the idea with this other twist on a fairytale.
Taking the lead as Clara, is Mackenzie Foy (above with Keira Knightley) who played Matthew McConaughey's daughter in Interstellar.
The Nutcracker and the Four Realms is due for release on October 26th 2018 – so just in time for the half-term holidays, and I'll be steering clear.
Directors: Lasse Hallström, Joe Johnston
Also stars: Keira Knightley, Morgan Freeman, Matthew Macfadyen, Helen Mirren, Miranda Hart, Richard E Grant, Sergei Polunin, Jack Whitehall, Ellie Bamber, Meera Syal, Omid Djalili
Check out the trailer below: