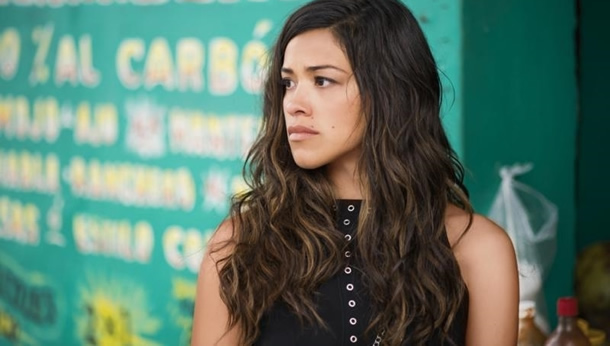 Miss Bala sees a massacre take place in a nightclub and Gloria (Gina Rodriguez) she's captured and recruited to do a job for the baddies. If she completes it, they'll let her and her friend go, but the police think she's in on it and want her to help stop them, and as the trailer concludes, and she looks dressed like a new Nikita, she says, "In the end, a bullet solves everything". Hmm…
Synopsis: Gloria finds a power she never knew she had when she is drawn into a dangerous world of cross-border crime. Surviving will require all of her cunning, inventiveness, and strength.
Checking IMDB, this is actually a remake of a 2011 Spanish film with the same title, and so it hasn't taken long to see the light of day in Hollywood, but I'm not sure they should've bothered.
Miss Bala is released in the UK on February 8th 2019.
Director: Catherine Hardwicke
Screenplay: Gareth Dunnet-Alcocer
Also stars: Anthony Mackie, Matt Lauria, Aislinn Derbez
Check out the new trailer below:

Reviewer of movies, videogames and music since 1994. Aortic valve operation survivor from the same year. Running DVDfever.co.uk since 2000. Nobel Peace Prize winner 2021.