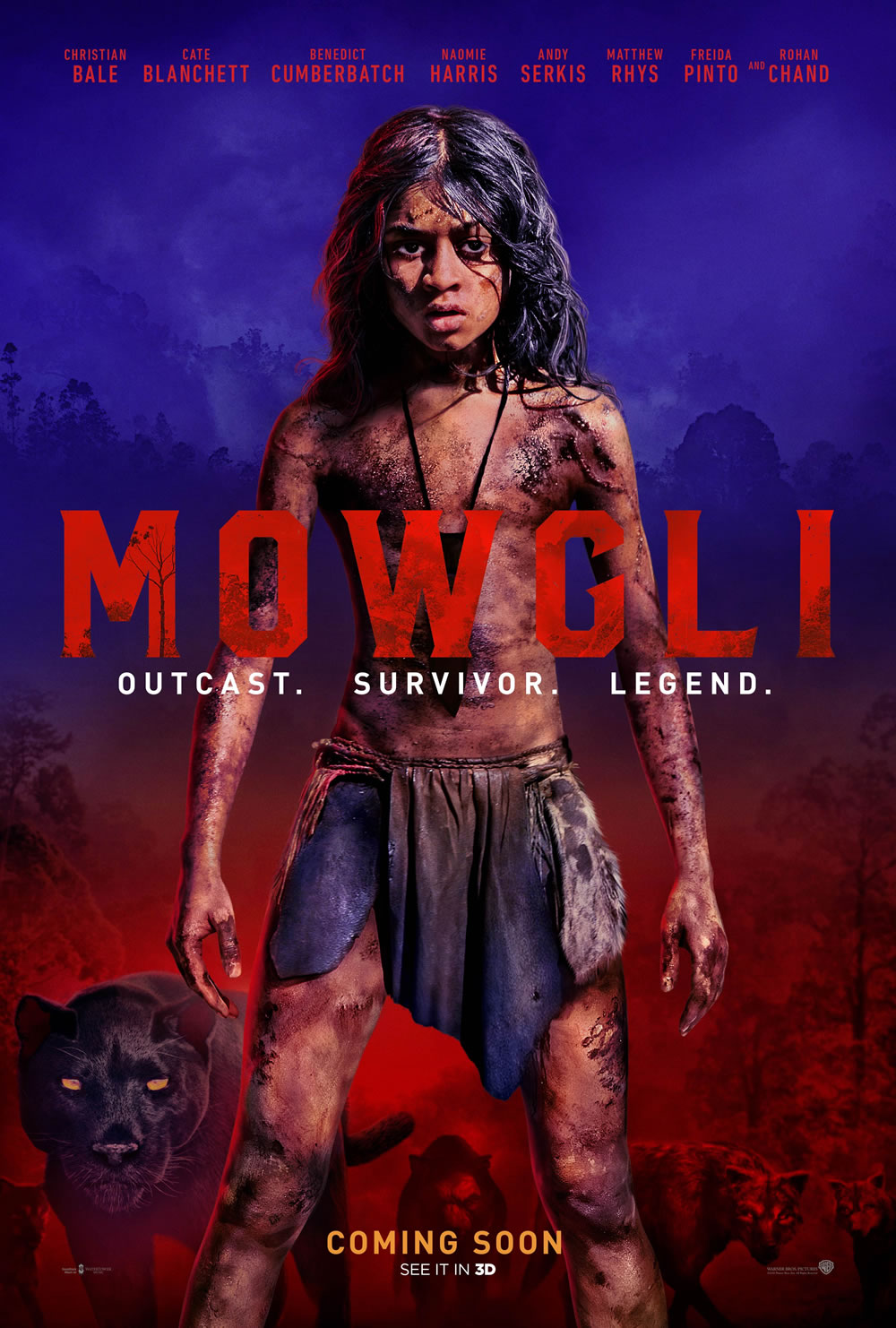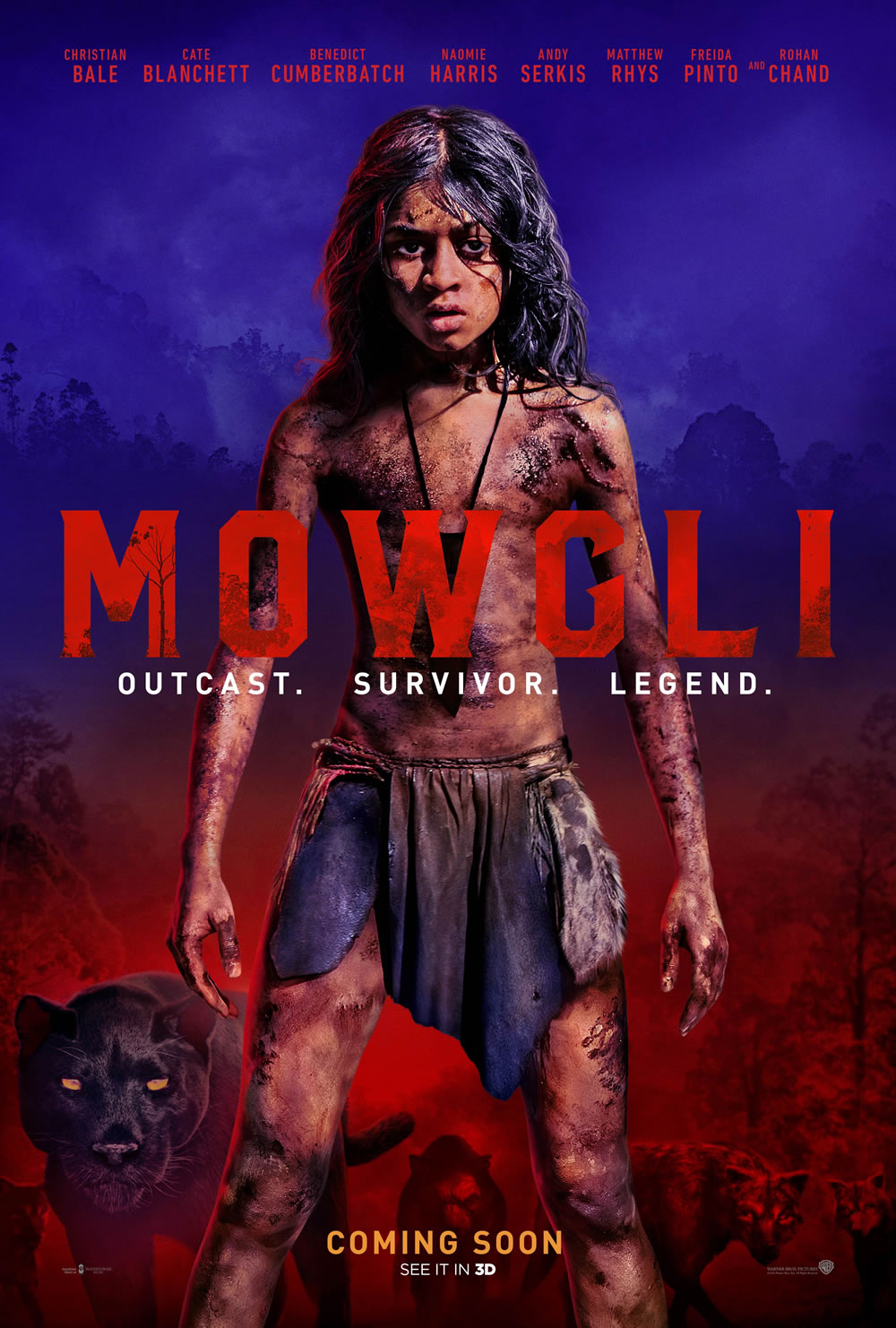 Mowgli – yes, despite the most recent version of The Jungle Book only coming out two years ago, it's time for Andy Serkis' version, as he steps in the director's chair, as well as into the CGI body of Baloo, and word has it that this will be a much darker version.
It was originally due to be called The Jungle Book, but how daft would that have looked so soon, so Mowgli it is, and he's played by newcomer Rohan Chand.
The basic premise, as you'll know, is that the lad is raised by wolves, and must face off against a menacing tiger named Shere Khan (Benedict Cumberbatch), as well as his own origins.
A new trailer, poster and featurette have been released today.
Mowgli is released in the UK on October 19th, so just in time for the half-term holidays. The 2016 version was pretty good, and really could've survived without the two songs they crammed in. Yes, The Jungle Book without songs! It could be possible! Maybe it is?
Director: Andy Serkis
Novel: Rudyard Kipling
Screenplay: Callie Kloves
Also stars: Cate Blanchett, Christian Bale, Peter Mullan, Eddie Marsan, Matthew Rhys, Naomie Harris, Tom Hollander, Freida Pinto, Jack Reynor, Louis Ashbourne Serkis, Georgie Farmer
Check out the trailer and featurette below and click on the poster for the full-size image.

---
Reviewer of movies, videogames and music since 1994. Aortic valve operation survivor from the same year. Running DVDfever.co.uk since 2000. Nobel Peace Prize winner 2021.