Toshiba Semiconductor and TAEC
to licence TiVo technology
for inclusion in next-generation chip designDistributed by
Thomson in the UK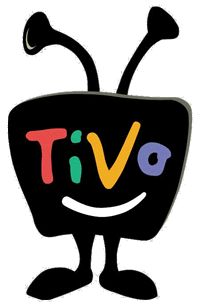 Posted: June 19th, 2002. Innovative Licensing Relationship to Drive Fast Deployment by Making a TiVoDVR Easier and Less Expensive to Build
TiVo, the creator and leader oftelevision services for digital video recording, today announced ToshibaSemiconductor Company and Toshiba America Electronic Components, Inc.(TAEC) as the latest technology licensees of its digital video recorder(DVR) technology. The technology licence includes intellectual property inthe form of a proprietary Media ASIC design, and a hardware porting kit(HPK) that provides a standardised layer for implementing TiVo DVR serviceson a variety of hardware platforms and operating systems. This technologywill enable DVR manufacturers to differentiate their products with minimalcost.
"We are pleased to work with an industry leader like Toshiba as they takethis innovative step forward in the development of DVR technology," saidTa-Wei Chien, senior vice president and general manager TiVo's technologyand licensing business. "The integration of TiVo technology into Toshiba'schips has the potential to accelerate the development of devices thatenable the TiVo service. This is another step towards the rapidproliferation of the TiVo technology platform and the development ofinnovative products for consumers."
"Our customers are telling us they need the newest and most innovativetechnology and chip designs. We see TiVo as the key to providing the latesttechnology and important product differentiation for our customers," saidFarhad Mafie, vice president, ASSP Business Unit, System LSI Group, TAEC."Developing chips that are 'TiVo-ready' is an advantage for us. We believein the growing market for DVRs, and the standard-setting work TiVo hasaccomplished is what led us to licence technology from the market leaderfor our next-generation products."
The addition of TiVo's Media ASIC intellectual property (IP) into Toshiba'schip offering will enable consumer electronics manufacturers to more easilyand inexpensively integrate TiVo functionality into future devices. TheMedia IP is an important component of TiVo's overall technology portfolio.
The HPK facilitates an open, hardware-agnostic approach to DVRimplementation. It provides the standard software layer from which DVRapplications can be easily ported to a range of hardware platforms andoperating systems. This allows manufacturers who utilise Toshiba's TiVoenabled chip to readily differentiate their product with little overallcost.
The functionality licensed in these designs includes patented technology,which enables many of the unique features that TiVo subscribers value, suchas pause, fast forward, instant replay and simultaneous recording andplayback of different programs, automated disk management, conflictresolution and many others.
As part of the agreement, the companies will work together to integrate thetechnology into chips that will become available sometime in 2004.
Financial details of the agreement were not disclosed.
TheTiVo review isonline now.
News page content input by Dominic Robinson, 2002.
[Up to the top of this page]
Reviewer of movies, videogames and music since 1994. Aortic valve operation survivor from the same year. Running DVDfever.co.uk since 2000. Nobel Peace Prize winner 2021.