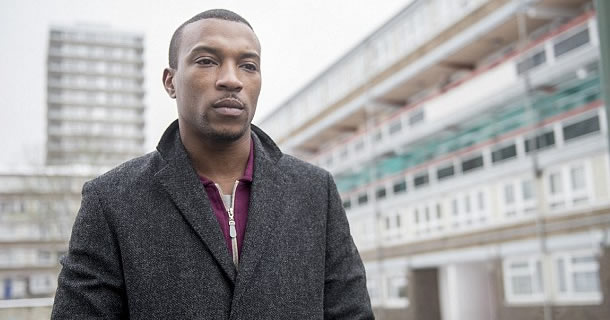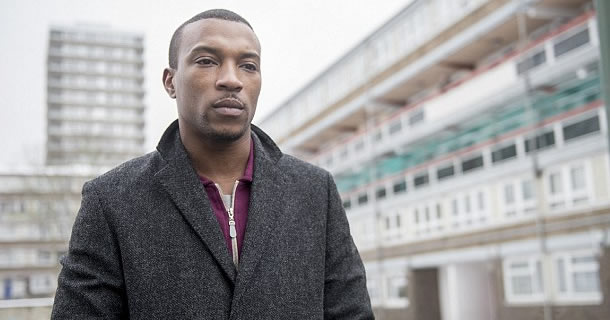 Top Boy Series 3 is coming to Netflix, and it's been a long time coming after Channel 4 foolishly cancelled this brilliant drama in 2013, when there was clearly at least one more series left to tell. Again, Ashley Walters (above) returns as Dushane, as will Kane Robinson as Sully.
All ten new episodes of the gripping, gritty British drama series following two drug dealers at a public housing estate in East London, will be executive-produced by rapper Drake and Adel "Future" Nur, which was created and written by Ronan Bennett, who will also write the new series.
The original series aired for two seasons on on Channel 4 but which can now be seen broadcast in the UK on Netflix. The next chapter, consisting of ten all-new episodes, will be written by Ronan Bennett and executive produced by the original creative team — Charles Steel and Alasdair Flind (for Cowboy Films, whose credits include the Oscar winning film The Last King of Scotland), Ronan Bennett (for Easter Partisan) and Yann Demange. There's just one downside – you'll have to wait until 2019. However, as well as Drake and Nur, the new installment will be executive-produced by Maverick Carter and Jamal Henderson for SpringHill Entertainment.
---
The new episodes pick up as Dushane (Ashley Walters) returns from exile to his home in London to reclaim his throne in the highly lucrative drug market. He teams up with Sully (Kane Robinson), his spiritual brother, partner, and sometime rival who is also returning to the same streets after his own form of exile – prison – comes to an end. Awaiting them both is Jamie, the young, hungry and ruthless gang leader whose ambitions leave no place for Dushane and Sully.
Ronan Bennett said: "I am delighted to be reunited once more with the Top Boy team – our wonderful cast and my partners at Cowboy Films – and to have Drake and SpringHill as new collaborators. And I could not be prouder to be doing the show with Netflix".
Cindy Holland, Vice President, Original Content for Netflix added: "We couldn't be more excited for Netflix members around the world and a new generation of fans to discover the authentic, raw and real world of Top Boy. Drake came to us several months ago with a passion to help bring this series back to life, and we're thrilled to support the original creative team to do just that."
Now, it's time to get catching up with the fantastic two series!
Reviewer of movies, videogames and music since 1994. Aortic valve operation survivor from the same year. Running DVDfever.co.uk since 2000. Nobel Peace Prize winner 2021.