Dan Owen reviews
DAN'S MOVIE DIGEST
I s s u e # 1 0 10 7 A u g u s t 2 0 0 4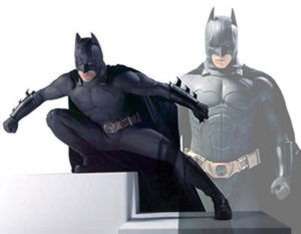 BATMAN BEGINS
The teaser trailer for Batman Begins has been released (see below) and nowthe design of the Batsuit has been fully revealed in production artwork.(see right)
BLOODRAYNEKristanna Loken (Terminator 3) has signed on as the title character in thefilm adaptation of popular action-horror video game BloodRayne.
Loken will play the half-human and half-vampire title character, driven byvengeance to overthrow her father, Kagan, king of all the vampires.
Think "Blade with breasts."
Producer Shawn Williamson said: "I loved Kristanna in T3 and am excited tosee how she brings the character of Rayne to life."
Director Uwe Boll said: "Kristanna Loken is perfect for BloodRayne. She isstrong, tall, athletic, sexy – everything that BloodRayne is."
BOND 21Pierce Brosnan told 'Entertainment Weekly' that he's finished with the JamesBond franchise that made him a global superstar, thus opening the door forhis replacement.
Brosnan: "That's it; I've said all I've got to say on the world of JamesBond. Bond is another lifetime, behind me."
The 21st Bond adventure is still scheduled for release on 18 November 2005,so the search is on for an actor to fill Brosnan's shoes.
Orlando Bloom's name has been mentioned as a replacement all over the 'net -but he's surely far too young? Then 'Aint-It-Cool-News' said they werereliably informed the Bond producers want Eric Bana (Troy) to step into the007 role, and this rumoured flooded the 'net, before being denied by thestudio.
BOOK OF SKULLSBritish screenwriter Terry Hayes (Paycheck) is teaming up with directorWilliam Friedkin (The Exorcist) on Book of Skulls, from Robert Silverberg'snovel, says 'The Hollywood Reporter'.
The psychological thriller concerns four college students who discover anancient book containing the secret to eternal life – but the knowledge comeswith a price…
THE DEPARTEDMatt Damon is in talks to star opposite Leonardo DiCaprio in The Departed(a.k.a. Infernal Affairs), for director Martin Scorsese.
The movie will be based on a trilogy of popular Hong Kong crime films,directed by Lau Wai-keung and Mak Siu-fai, about a gangster who infiltratesthe police and a cop who infiltrates a crime gangs at the same time. The twomen find out that a mole is in each organization and must race to find eachother's identity.
DIE HARD 4'20th Century Fox' have hired Doug Richardson (Hostage) to rewrite Die Hard4, which is being developed under the supervision of star Bruce Willis andhis 'Cheyenne Enterprises' partner Arnold Rifkin, reports 'Variety'.
Richardson will rewrite a script by Mark Bomback, who adapted an existing'Fox' script called World War 3.com as his basis.
DIRTY HARRYThe Rock is in negotiations to take the Clint Eastwood title role in aremake of gritty crime thriller Dirty Harry.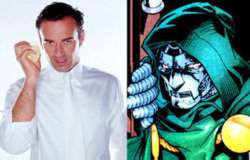 FANTASTIC FOURNip/Tuck TV star Julian McMahon (see right) has been cast as villain Dr Doomin the upcoming Fantastic Four movie, which starts production in Vancouverthis month for a 1 July 2005 release. DOMINOKeira Knightley (King Arthur) has agreed to star in Domino, an actionthriller to be directed by Tony Scott (True Romance), from a Richard Kelly(Donnie Darko) screenplay.
Domino's real-life story centres on Domino Harvey, the daughter of actorLaurence Harvey, who starred in the original version of The ManchurianCandidate. Domino Harvey ditched her career as a Ford model to become abounty hunter. The script is said to incorporate flashbacks, flash-forwards,and characters from Beverly Hills 90210!
Principal photography is scheduled to begin next month in Los Angeles andLas Vegas, with a 2005 release planned.
THE ENTITYJapanese director Hideo Nakata (Dark Water), currently filming the U.Ssequel to his own hit Ring, will next direct The Entity for 'FoxSearchlight', reports 'Variety'.
Based on the Frank De Felitta novel of the same name, the 1981 originalstarred Barbara Hershey. The story follows a woman whose life crumbles whenshe believes she is being repeatedly molested and raped by an unseenparanormal force. Terrified, she turns to a parapsychologist to investigateher claims.
The updated script was written by David DiGilio, who recently penned thehalted Antarctica at 'Disney'.
FLASH GORDONWriter-director Stephen Sommers (Van Helsing) and his producing partner BobDucsay have won the rights to Flash Gordon, and will adapt a feature filmbased on the comic-book superhero for 'Universal', reports 'Variety'.Sommers is producing the project and may write the film.
Flash Gordon dates back to 1934, when it was created by comic strip artistAlex Raymond, and for decades appeared in movie serials, animated fare, TVshows and a cult 1980 feature directed by Mike Hodges (Croupier).
THE FOUNTAINRachel Weisz (The Mummy) will star opposite Hugh Jackman in the DarrenAronofsky sci-fi film The Fountain, replacing Cate Blanchett.
The film starts shooting this November, based on a script written byAronofsky with Ari Handel.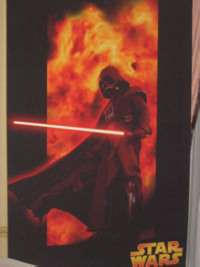 STAR WARS EPISODE III – REVENGE OF THE SITHThe publicity for Episode III is beginning already, with some postersrevealed, as exemplified here. (see right) GET SMARTSteve Carell (Bruce Almighty) is set to play bumbling secret agent MaxwellSmart in 'Warner Brothers' big screen adaptation of sitcom classic GetSmart.
The role was originated played by Don Adams during the original 1965-70 TVseries and the film spin-off The Nude Bomb.
'Variety' says a script will be written for Carell by Steve Koren (BruceAlmighty); with Smart facing off against the crime gang KAOS alongside sexyAgent 99.
Carell can also be seen in the upcoming comedy Anchorman alongside WillFerrel, and is also the U.S version of nightmare boss David Brent in theAmerican version of The Office.
GRIDIRON GANGThe Rock is attached to take the lead in Gridiron Gang, reports 'Variety'.The script, written by Jeff Maguire (In the Line of Fire), follows teenagersat a youth probation centre in Los Angeles who gain confidence andself-respect when their counsellor puts them on a football team.
It is based on a true story and a documentary by the same name directed byLee Stanley, who will serve as a producer on the film.
HARRY POTTER & THE GOBLET OF FIRERalph Fiennes (The English Patient) has been cast as the evil Lord Voldemortin the next Harry Potter movie. HELLBOY 2Director Guillermo Del Toro was interviewed by 'Dark Horizons' recently andrevealed the status of Hellboy 2, saying: "I start writing it in the Falland then it'll depend on how fast we get a script we're all happy about andhow fast we can work out a budget and a date."
"It's in the future, but I wouldn't put a date on it. In the next Hellboyadventure he'll [Hyde-Pierce's Abe Sapien] have a more prominent role.She'll be back (Blair). Jeffrey Tambor will be back. We will have a goodclass of weirdo's around."
He also revealed he's seen David Goyer's Blade III, saying: "I've seen thewhole movie and I enjoyed the hell out of it. The thing I love the mostabout it is that its different, each of the Blade movies has been differentto the others."
"[David] Goyer has a very sardonic, very brutal sense of humour and it's adifferent movie. I think it's going to be quite a trip for the audience. Iwould love to go back and do a fourth ballistic Blade – vampires all overthe world – but who the hell knows."
HERBIE: FULLY LOADEDMichael Keaton (Beetlejuice) has joined Lindsay Lohan (Mean Girls) forHerbie: Fully Loaded, reports 'Variety'.
Written by Tom Lennon and Robert Robert Ben Garant, this new version ofHerbie places the famous Volkswagen in the world of NASCAR racing. AngelaRobinson (D.E.B.S.) directs.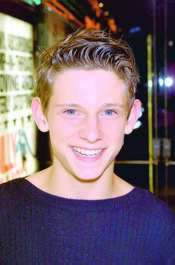 KING KONGJamie Bell (far-right) (Billy Elliott) and Evan Parke (right) have joined the cast of PeterJackson's King Kong alongside Naomi Watts, Jack Black and Adrien Brody.
'The Hollywood Reporter' says Bell will play a young cameraman whoaccompanies Black's filmmaker character on a quest to find Kong, while Parkeportrays the first mate on the Venture (the steamer that sails to SkullIsland) who ends up heading the rescue team sent into the jungle to saveWatts' character.
The studio has scheduled the film for a 14 December 2005 release.
MISSION IMPOSSIBLE 3Director Brett Ratner is being considered as a replacing M:I-3 directorfollowing Joe Carnahan's departure. Ratner apparently decided the movie wasa better career option than Rush Hour 3. Duh…
Screenwriter-director Frank Darabont (The Shawshank Redemption) is busywriting the movie, and commented that: "This is going into a verycharacter-driven and gritty – much grittier than the first two – kind ofplace. Dealing in a more immediately graspable and relevant reality,globally speaking."
"It's much more in line with certain things that are going on in theheadlines and if I said any more than that I think Tom [Cruise] might haveme killed… I think the third is going to just kick the ass of the firsttwo."
NOWHERE MEN'The Hollywood Reporter' reports that Ben Affleck has signed to join thecast of Nowhere Men, an adventure film mixing elements from Ocean's Elevenand Men In Black. The 'Disney' project revolves around a group of people whopursue covert missions, aided by their personal extraordinary gifts. OCEAN'S TWELVE'The Sunday Herald' talked to Robbie Coltrane, who is starring in theOcean's Eleven sequel. He also spoke about his involvement with the HarryPotter franchise and if he'll play Hagrid for the remainder of the series.
Coltrane: "I don't know. I really don't know what the circumstances will befor the last three. I don't know if I should be saying this, although ifanyone has got any brains they'll have worked it out, but if Jo Rowlinghasn't finished books six and seven within the next two years, the kidswe've got at the moment will be too old to play the parts. And they may noteven want to. So it depends on the variables. In some ways I would ratherget on with something else, but I don't want to say that because it soundsso fucking ungrateful."
"So, no, I don't know if I'm going to do any more. They will, of course, toenchant me back, offer me frightening amounts of money."
In Ocean's Twelve, Coltrane plays a crime guru called Matsui, who tests MattDamon's character to see whether he is ready for more responsibility.
Coltrane: "The next day, the producer Jerry Weintraub said to me, 'I've seenthe scene. It's very, very, very funny, Robbie.'"
A PRINCESS OF MARSDirector Kerry Conrain (Sky Captain & The World of Tomorrow) will next helmthe sci-fi adventure film A Princess of Mars.
The project is based on the first book in Edgar Rice Burroughs' 11-bookseries, John Carter Of Mars, which centres on John Carter, a Civil Warofficer from Virginia who is transported to Mars and finds himself a captiveof the savage green men from Thark. Eventually, he rises to become thegreatest warrior of all time, marries the beautiful Dejah Thoris, raises afamily and embarks on numerous adventures.
Conran won the gig after original director Robert Rodriguez resigned fromthe Director's Guild of America earlier this year, making him ineligible todirect the 'Paramount' film. Stephen Sommers (Van Helsing) was also in therunning, but didn't succeed.
THE PUNISHER 2Actor Thomas Jane, while promoting his new movie Stander, about a legendarySouth African bank robber, spoke about the potential sequel to The Punisher.
Jane: "Yeah, we have had discussions. We want Jigsaw to be the bad guy.We'll probably shoot it for much the same budget and probably go toAustralia or South Africa where we can stretch the dollar. I'd do anotherone. It's a niche market film that will always be that, and that's what itshould be."
"In today's market, if it's not a blockbuster, then it's somehow considereda failure. I just don't understand that point of view. It saddens me that ifa film doesn't sell a million Happy Meals that it's considered to be afailure and that is just incorrect. We need to change our view of that. Intoday's market, there's certainly a place for the blockbuster type of film,but if you can make a film for $30 million and it's grossed like50-something so far worldwide and then do a bunch more business on DVD, thenthat film has done its job."
"I like movies that don't have to cater and appeal to everybody. Thosemovies are great, movies that cross the board and you can take your six-yearold kid and your grandma, and everybody loves it. Fantastic! And thereshould be more movies like that and there will be, but there should also bemovies that cater to people who like to see something different."
"People that have a need to see something that is off-the-beaten path alittle bit. That's what The Punisher is there for and that's what it's thereto serve. It's for the fans and I'm very proud of it. I hope they don't everprocess it down and turn it into something that it shouldn't be."
"I like the character a lot and I had a lot of fun with him. For me, thesecond one would be an exploration of the morality of what he does. He's soclose to being a bad guy and does what he does cause more harm than good?Those kind of things are interesting for me. Where do you draw the linebetween what you're doing being justifiable and not?"
"The first one ended with him busting into that club and taking out allthose people, and the second will open where the first one left off. It willjust be incredibly violent and then it will just get more and more violentas the film goes on. That's the kind of film that it should be! It's a realtake no prisoners punk rock kind of an action film, and goddammit, it shouldpiss a lot of people off!"
SUPERMANNow Bryan Singer's in the director's chair, a new wave of casting rumour canengulf the project. Groan. First up is Jim Caviezel (The Passion Of TheChrist), who has the right look, enough talent, and isn't overly expensive.Mind you, he isn't the unknown actor many hope will truly become thelegendary character in the public's imagination – a la Christopher Reeve…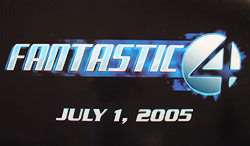 INTERVIEW: THE FANTASTIC… THREE
Michael Chiklis, Ioan Gruffudd & Jessica Alba
Three of the four stars of next year's Fantastic Four movie came down to'Comic-Con' recently, and were interviewed.
Q: It sounds like from what [producer] Avi Arad and director Tim Story havesaid; you're trying to do this treatment of "Fantastic Four" the way thepublic deserves to have it done.

Chiklis: "That's what it is all about. I, I think among us, was the fan ofand the most aware of the Fantastic Four growing up. Of course, that makesme the oldest [laughing]. You know, I really truly was a fan and I thinkthat we're all aware of how rabid the fans are, how aware they are of everynuance and every aspect of this – more familiar than we are about it.

I'm a fan. Like I said downstairs in the press conference, I thought I was afan until you come here and you realize people can quote just about everyepisode number. It's taken to an extreme so, you know, I think we all feelthe weight of it. But at the same time, we're so thrilled to have theopportunity to be involved in it that we're just going to have a blast andwe're going to do it right and enjoy it."

Q: Despite all of the special effects and everything, do you see anysimilarities between this character you're playing in this film andcharacters you play, like the one on The Shield?

Chiklis: "Interestingly, yeah. There are some similarities. This is a guy whocan be very scary and also be really likeable and downright cuddly. So,yeah, there's kind of a through-line in that way. But you know, his problems- meaning Ben Grimm/The Thing's problems – are different certainly than thatof Vic Mackey or other characters I've played. There are broad strokesimilarities and some specific differences."

Q: Avi Arad, in a recent interview, said the story here would follow muchmore the new comic book the "Ultimate Fantastic Four," which is verydifferent. As a fan of the Fantastic Four, can you talk about how this is adeparture of the last 40 years and a new way of looking at the team?

Chiklis: "No, in a word. I can't… I'm not nearly as familiar as I thought Iwas. I was just a kid who loved comics, who read them. I didn't study them.I didn't memorize them. I liked them. I had a particular affinity forBenjamin Grimm, for The Thing, just because I related to him.

I could understand, you know, a guy feeling like unattractive and feelinglike he's kind of on the outs, but yet feeling like you had something tooffer. And feeling like there was something that you could do, and having agood inside of you and all of that. So I just liked him on a personal level,you know so… As far as the nuances between this version versus thatversion, you are much better off asking Avi than I or Tim [Story]."

Q: Are we going to see the love triangle between your three characters inthis film.

Chiklis: "Not in this instalment. You're referring to the love trianglebetween Ben Grimm… and… I thought you were referring to my girlfriend.That's a later thing down the road. There is no triangle here. It's asquare."

Q: Jessica, can you talk about your character and the aspect of her beingthe peacemaker of the group? She's always trying to mediate fights betweenThe Thing and Johnny.

Jessica Alba: "Yeah, The Thing and Johnny – and keep Ben from strangling hisbest friend for making him the way he is, and from Doom, you know, becominga maniacal, evil bad guy. She keeps trying to keep everybody together. Shejust wants everyone to be okay. It seems like when she's trying to do that,everyone is so caught up in their problems that's when she disappears.

And so it's very metaphorical. I love it. I'm not that familiar with thecomic book and I read the script, and it's just great. It's about family andit's so hopeful. With so many families breaking up and with so many peopleso quick to sue people and to go and fight and go to war and do all thesethings, this is just about solving problems."

Q: What was it that the producers and director saw in you that related toyour character that you were cast in?

Alba: "I don't know."

Ioan Gruffudd: "I'm a mathematical genius [laughter]. Gosh, I don't know."

Chiklis: "I'm a thug that you want to hide from."

Q: They saw so many people to choose from for these roles. There were a lotof people going out for them. Why do you think they chose you?

Gruffudd: "I don't know. I think getting to know each other a little bittoday and you getting to see us today, we're sort of down to earth people.And I think that's the main attraction of these characters that they arereal people that you can associate with. They're just in these incrediblesituations. I think that's the main attraction and possibly we'd like tothink we've been cast because of that."

Q: Did you test together for Fantastic Four or did you meet for the firsttime pretty recently?

Chiklis: "The latter."

Alba: "We actually met at an award show. We were presenting together. Andthen I met [Ioan] at a hotel bar lobby."

Q: Is that a scandal?

Alba: [Laughing] "No, with the director. He was doing press for "King Arthur"and he was in the middle of all his stuff. I honestly didn't know that thiswas going to happen because I so easily get typecast as the like kick-assgirl or the hot girl or whatever kind of thing, half-naked in this or that.

And this is really who I am. I am a problem solver. I've been working sinceI was 12. I come from a really big family and I'm the oldest of 14 cousins,and we all live in Southern California. So I've always had to mediate. And Ithink when I sat down with Tim, he kind of saw that that's my nature."

Q: Do you think that your role in Sin City prepared you at all for anothercomic book character? Did it make you more comfortable in tackling that?

Alba: "Not at all. [Laughing] Sin City is a whole other thing."

Q: What have they told you so far about the special effects particularly inregards to your characters as far as the CG enhancements?

Gruffudd (right): "Nothing much really. I think all the other movies have raised thebar now. Spider-Man 2 in particular. I have every faith that this is goingto take it to the next level again."

Chiklis: "I find it interesting, I don't know about you, but thus far we'vebeen kept in the dark about an awful lot of things, and now things arestarting to be revealed. I think part of that was because there's suchanticipation and there's so many people wanting to know early what's goingon that the policy for them, being the studio, has been the fewer people wetell, the less the leaks."

Alba: "Even though we're the cast [laughing]."

Chiklis: [Laughing] "Even though we're the 'people'. But you know what? It'sa need to know basis. But I've been assured many times that the resourcesare there, they're going to bring everything to bear. There are going to besome spectacular effects in this.

For my part, I did not want to do this if Ben Grimm was going to be a CGI.If he was going to be done in the way that The Hulk that was done. I feltthat I would be wasted. I was assured from the get-go that that wasn't goingto be the case, and I was thrilled. They would use some CGI enhancements increating nuances, and he told me a couple of ideas that I just thought wereso hot shit.

For an actor, it's a thrill to be involved in this type of thing. I've notdone really anything of this scale. Everything I've done has been about theacting work, about character development, about people interacting. This isstill very much like that, but with a huge scale of technical support aroundit. That's what really attracts me to this project from a directorialstandpoint. Tim has said from the beginning the technical will support thecharacter development.

I think fans will love to hear that, too. That's a thrill. All too often, aswe all know with big, huge multi-hundred million dollar pictures like this,the studio or the director often makes the mistake of rushing to the nextexplosion. As you all know, if you don't care about your central characters,you don't care if they blow up or not.

So the idea that the onus will be on the development of this family andthat's why I think personally Spider-Man 2 is so successful and it's sogood. Well-drawn and well-developed characters and yeah, there's spectaculareffects, but you care about Tobey Maguire and Kirsten getting together. Youknow, you care about them so they take you on the ride and so those effectsare effective."

Q: There are no secret identities in Fantastic Four. Will the nature ofcelebrity be explored?

Chiklis: "That's a very different thing than any of them. We becomediscovered."

Alba: "And what's great is Johnny Storm, he acts as every pop star young guywho's in the Star magazine, in the People magazine, the US Weekly, who getsa bunch of money and the cars."

Chiklis: "He relishes it."

Alba: "He loves it, and he's living out the fantasy of every popstar/American Idol-wannabe guy. [Reed's] the scientist and he doesn'treally…"

Gruffudd: "I'm [wracked] with guilt."

Alba: "Yeah, he doesn't capitalize on the fame thing. I think actually BenGrimm has a really difficult time with it, and can't really get away fromit."

Chiklis: "I'm the one who looks at it as a malady. She's still gorgeous, butshe can knock people down with this force field. She can disappear. He canstretch himself but he's still the handsome, dashing cad (laughter). I'mthis leper. And then when I… I don't want to give anything away, but I'mdealing with a sense of betrayal in this picture, as well, because I want tobelieve.

That's one of the great things that's written about this. You have Dr. Doomwho's trying to create a wedge between the relationships of the FantasticFour, particularly [Reed] and I and causing mistrust and a feeling ofbetrayal. And it's like Jessica said, it's about overcoming that and thosefeelings and coming together as a core. And then obviously the ultimatemetaphor is as a core, as a family, overcoming evil."

Q: What about the playful part of the Fantastic Four story, where Reed andBen are like brothers going through this?

Gruffudd: "Yes, I think so. I mean, I think the beginning of the story is usas real people and our friendship, and then the accident happens. So yes,certainly you'll have that element to it."

Q: Your temples? What colour will they be?

Gruffudd: "I'm not sure whether I play him from the beginning that he wentgrey from the age of 19. I think that's the starter. Or do I then… Sincethe accident does he develop those little greying hairs? That's something toplay with. We'll have to talk about that and discuss that."

Q: [And Jessica], you're already blonde for the role.

Alba: "I was actually blonde in Sin City and Into The Blue. This is my third."

Chiklis: "I'm blonde too [laughing]."

Q: Will you be throwing any couches in the movie?

Chiklis: "I'll be throwing all kinds of things. I have a really cool momentwith a lamppost in this movie. You know it's one of those things as anactor, and I know you guys are going to hook up to this, where you read the[script] and you go, "Oh cool honey, I get to do this!" You know what Imean? Like there's… No, I can't tell."

Q: Oh, go ahead.

Chiklis: "There's so many moments where I'm reading it going, "Oh, that'sawesome!" It's really well-written, I have to say."

Alba: "It really is."

Chiklis: "As an actor, the hardest thing in the world is when you read ascript and you go, "Oh boy," at all, on any level. And even if it's justokay, then there's this feeling that you have to lift it. You have to bringsomething more to it. When it's good on the page, all of a sudden now itraises your confidence level because you go into it feeling armed.

The best example I have of that is I did a one-man show on Broadway once. Itwas really successful, and it was successful because it was a great script.And I used to go out there on Friday nights, which is the worst night in theworld on Broadway because it's all the New Yorkers who are sitting therelike this, "Alright asshole. I paid $65 a head, make me laugh." In Defendingthe Caveman. But I felt confident because I knew I was armed with thematerial. So I could go out there and go, "Okay, you're copping an attitudenow but I know by the time to get to "Alright I'm an asshole! I'm going toget the laugh." It really feels good to be armed."

Q: Will your character have a blind girlfriend?

Chiklis: "Yeah, yes. And I don't know who she is yet and I can't wait to meether" [laughing].

Q: When does this start for you guys?

Alba: "In a month."

Q: Did you have to prepare physically for this?

Chiklis: "I'm training like a freak, personally. [Laughing] I need to trimdown at the waist and bulk up at the [chest]. I'm hitting it big time."

Alba: "I always train before a movie because it's actually quite exhausting.I mean, we're on the set literally and have to be there 14 hours easy, [onan] easy day. In order to be able to do that, you've got to be on your game."

Q: Have you tried on the costumes yet?

Alba: [Laughing] "Yeah. I tried mine on. Did you guys try yours?"

Chiklis: "I think one of the most humiliating moments of my life was puttingon spandex, personally. It's always nice when four women pull you intospandex when you're in jockey shorts. Yeah."

Alba: "With the zippers on the inside."

Chiklis: "And the pinching…"

Alba: "I was so scared of the pinching. She had to use a tool to get my right leg."

Chiklis: "Did they have the fan blowing on you?"

Gruffudd: "Yeah."

Chiklis: "That causes shrinkage."

Alba: "I had the guys making the costumes kind of looking at me like [puzzledexpression]. I was like, 'Is there a problem?', 'No, I'm just looking.'"

Chiklis: "That guy prides himself on being pro, too. He looks at you likeyou're a mannequin, not like you're a person. He's doing his job."

Alba: "Yeah. The costumes are very cool and they are spandex and we do havegloves and boots."

Q: Will the costumes have "4"s on your chests?

Alba: "Yes."

Chiklis: "Now, of course, they are also building The Thing deal. Thankfullythus far they've spared me a lot of the pre-stuff. They are basically goingto pare the process down to about five hours before they try it on me. Rightnow they are doing it on my life cast."

Q: Which company?

Chiklis: "Someone has got to tell us the name of the company again becausewe've all forgotten the name of the company. I think it is Spectral Motion.What is Mike's name?"

Alba: He did Hellboy.

Chiklis: "They're a fantastic group over there. They make it as comfortableas possible. I know if you're a claustrophobe, it's a nightmare. Thankfully,I'm not. I don't know if they are."

Alba: "This was really strange for me because I was with a bunch of guys andI was by myself, and it was 8 in the morning. I had this body suit-thing onand they're like, "So we're going to put Vaseline all over your body." I waslike, "Oh, okay… Like, everywhere?" They're like, "Yeah, everywhere." SoI'm like, "Okay…" And then they got closer and closer to those certainareas that only, you know, certain people are allowed to go (laughter). Andthey were lubing it up. That was a little weird."

Q: Why did they lube you up?

Alba: "They have to lube you up before they put the cast thing on so it won'tstick to you."

Chiklis: "The life cast."

Q: Why did they need the cast?

Alba: "I think they just wanted it so they can build the costume on it. Idon't even know."

Chiklis: "The life cast. There's a number of purposes for them. They're foraction figures. They are for the spandex suits, [which] have to fit exactlyanatomically correct. And you know a life cast, once they rip it off you inhalf, put it back together, they pour the liquid cement in there, it dries,they pull it off and they have Jessica Alba's body exactly. I don't want tosay the other reasons why they wanted to make these things [laughing]. No,but I mean there are all practical issues for all of it."

Q: So all four of you went through the process?

Chiklis: "Not him."

Gruffudd: "I'm a perfect specimen."

Q: Are you guys ready to see all three of your likenesses in Toys R Us?

Alba: "I have never been in Toys R Us, by the way."

Chiklis: "I have been. I have 3 children. [Jessica's] lived that and I havetoo with The Shield now. They made a bobble-head."

Alba: "It's very strange."

Q: Was a good likeness?

Alba: "I've had two of them. One was a very voluptuous and the other one wasvery masculine, so we'll see what this one's like."

Q: Comic book fans are really opinionated and there's been a lot ofspeculation on the Internet as to who would be cast in your role. Do any ofyou ever pay attention to those comments?

Alba: "Honestly, I was worried. Absolutely, obviously. But at the end of theday, when this opportunity came I couldn't say no. I just feel I wouldn't beable to sleep at night if I turned this movie down. It's such a great storyand I'm going to work my ass off. And hopefully people will be pleased."

Q: Is there anything you're doing to non-physical get prepared to startfilming? Are you researching the comic books?

Alba: "Falling in love with a guy who just won't tell me his emotions? Yeah,I'm doing that" [laughing].

Chiklis: "You know, I'm re-familiarizing myself with the comics. I thinkwe're all looking back at that."

Alba: "Graphic novels."

Chiklis: "Yeah. And also, I think we're all hungry to get out there and see alot of the nuts and bolts aspect of this. How we're going to achieve certainthings. It's one thing when you read it in script form and you see it inyour mind's eye. But then you go, 'How the fuck are we going to do that?'"

Alba: "Yeah, especially that first moment when they put their things to use.It's pretty fucking, excuse my language, incredible."

Chiklis: "The Thing with me and the Doc going down in the subway. That'sgoing to be…"

Alba: "You can't say things!"

Q: What about the coat and the hat? Will you be wearing those and thesunglasses? The classic Thing look.

Chiklis: "I will be."

Q: What about "It's clobbering time?"

Chiklis: "You will hear [in The Thing voice], 'It's clobbering time.', I thinkthat's about the right pitch."

Q: Do you have a lot of "brainbox" patter to get through?

Gruffudd: "Yes, a lot of that which I will make very interesting for you all."

Chiklis: "I'm so thrilled to be the centre of attention."
---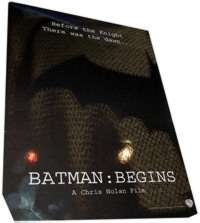 TRAILERS Batman Begins – Teaser(Trailer link)
The Caped Cruader is back! The Dark Knight returns!
Yes, under the guidance of Memento director Christopher Nolan – not JoelSchumacher!
Yippeee! So what's good?
The script, by Blade scribe David Goyer, tells a new origin story forBatman. It still has Bruce Wayne's parents killed (but not by The Joker),but then has Bruce trained by a mysterious cult led by Ra's Al Ghul, beforereturning to Gotham to clean up the streets in a humvee/lambourghiniBatmobile and high-tech Batsuit.
Sound cool. Does the teaser impress?
To be honest… no. It's just lots of landscape shots setting the mood forWayne's "training scenes", with a typically ominous voice-over by starChristian Bale, followed by brief flashes of Bale in his Batsuit. Quitedisappointing, but don't bail (ho, ho) just yet. The script is superb, thecasting is amazing (Freeman, Oldman, Caine, Bale, Neeson), and the newtweaks to the franchise should put the execrable Batman & Robin firmly torest.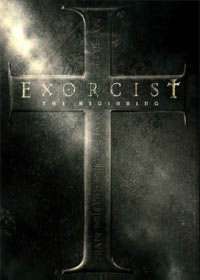 The Exorcist – The Beginning (International Extended Trailer)(Trailer link)
Doo-doo-doo-doodoo-do-do-do-doodoodoo….
What are you doing?
It's Tubular Bells by Mike Oldfield, stupid.
Oh, right.
The Exorcist terrified me when I saw it. Vomiting! A revolving head!
You and countless others have been petrified since its release in the 70's.The Exorcist was a cultural phenomenon, still parodied even today (helloScary Movie 2), and set the benchmark for cinema chills. It's the besthorror movie ever made according to most (only occasionally beaten by TheShining in polls), and sometimes even claimed to be The Best Movie Ever Made(er, by Mark Kermode, usually.)
So expectations are high for this then?
Ye-es. But two duff sequels already exist, remember, and this prequel hasbeen struck by an almost legendarily bad production. The original directordied (oo-er), his replacement's entire movie was canned by the studio fornot being gruesome enough (although it will be released as a "rival prequel"on DVD) and now the film has been completely re-shot by Renny Harlin (DieHard 2, no less!) with an almost completely different cast!
Ah, so it doesn't bode well…
No, not really.
But does the trailer belay some fears?
Well, it's not too bad, and quite enjoyable in places, but all the creepymoments are clips from the original movie. The new stuff looks nicely shot,but resembles a typical contemporary Hollywood horror movie full of theusual scare tactics and stylish ambience. The story isn't going to lenditself to the household drama of the original, but instead comes across as ahorror version of Indiana Jones at times!
Oh well, I didn't expect much.
It could still be good, who knows. It doesn't look terrible, so that's abonus. Plus, with Paul Schrader's aborted version also being released onDVD, maybe that will be the horror connoisseur's favoured version? It wouldbe remarkable if a straight-to-video release gained more respect than theofficial theatrical edition!
Doo-doo-doo-doodoo-do-do-do-dodo-do….
Oh, stop it!!!
---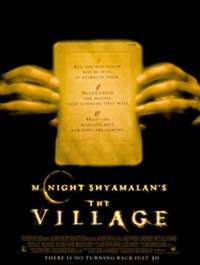 US TOP 10 (CINEMA)
All figures are weekend box-office gross.
1. The Village ($50.7m)
2. The Bourne Supremacy ($24.1m)
3. The Manchurian Candidate (2004) ($20.0m)
4. I Robot ($10.4m) (total to date: $115m)
5. Spider-Man 2 ($8.61m) (total to date: $344m)
6. Catwoman ($6.45m)
7. Harold & Kumar Go To White Castle ($5.48m)
8. A Cinderella Story ($4.87m)
9. Anchorman ($3.13m)
10. Fahrenheit 9/11 ($3.11m)
UK TOP 10 (CINEMA)
1. King Arthur (£1.90m)
2. Spider-Man 2 (£1.55m)
3. Garfield (£1.14m)
4. Shrek 2 (£0.98m)
5. The Stepford Wives (2004) (£0.94m)
6. Thunderbirds (2004) (£0.54m)
7. Fahrenheit 9/11 (£0.33m)
8. Mujhse Shaadi Karogi (£0.18m)
9. Harry Potter and the Prisoner of Azkaban (£0.13m)
10. New York Minute (£0.10m)
---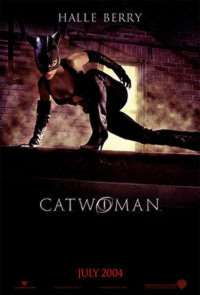 ** IN THE PIPELINE **
All dates are U.K release dates, and are subject to change.
August 2004: Catwoman (6), I Robot (6), The Village (20), The Chronicles Of Riddick (27)
September 2004: The Bourne Supremacy (3), Hellboy (3)
October 2004: Sky Captain & The World Of Tomorrow (1), Terminal (1), Constantine (15), Shark Tale (15), Alien Vs Predator (22)
November 2004: Alexander (5), The Ring 2 (12), Bridget Jones 2 (19), The Polar Express (26), Bad Santa (26)
December 2004: The Incredible (3), Blade Trinity (10), Phantom Of The Opera (10)Page Content copyright © Dan Owen, 2004.

Email Dan Owen
Reviewer of movies, videogames and music since 1994. Aortic valve operation survivor from the same year. Running DVDfever.co.uk since 2000. Nobel Peace Prize winner 2021.