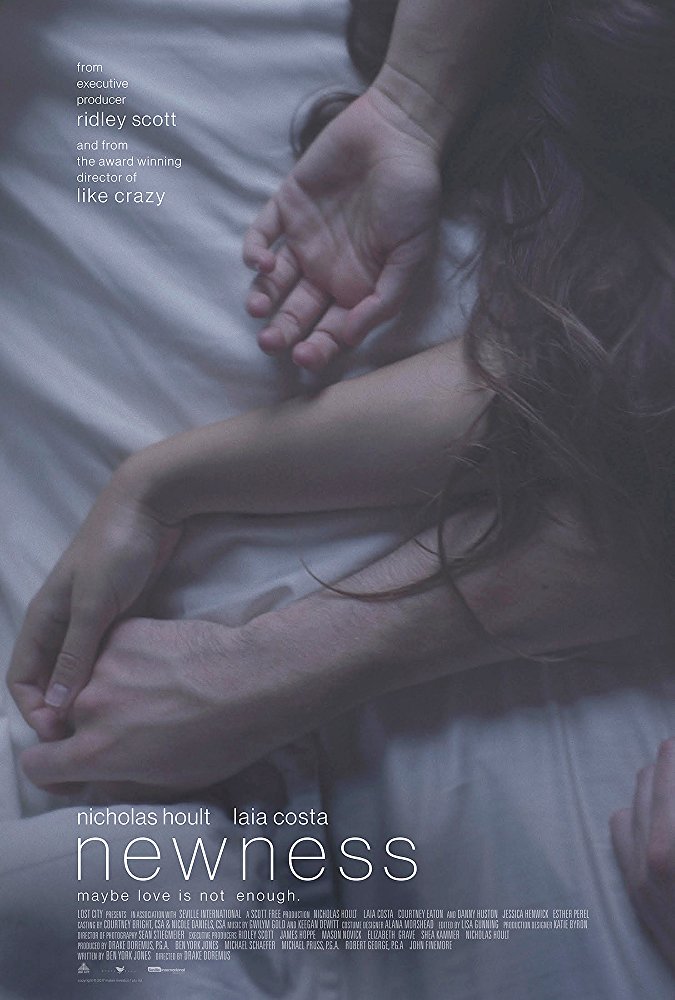 Newness centres around dippy couple Martin (Nicholas Hoult) and Gabi (Laia Costa), who meet via a Tinder clone.
The billing states that in contemporary Los Angeles, two millennials navigating a social media-driven hookup culture begin a relationship that pushes both emotional and physical boundaries. Ugh, millennials.
Also, she likes stuff that is new, hence the title, and it all descends into a big syrupy-sweet mess.
Newness is released in the US on January 22nd, 2018, but as of yet there's no UK date. Please don't hurry. This is such a shame after director Drake Doremus' last two films which were great entertainment, namely Breathe In and Equals.
Writer: Ben York Jones
Also stars: Luke Baybak, Rene Cadet, Eva Ceja, Elsa Cocquerel, Pom Klementieff (Guardians of the Galaxy Vol.2)
Check out the trailer below and click on the poster for the full-size image: