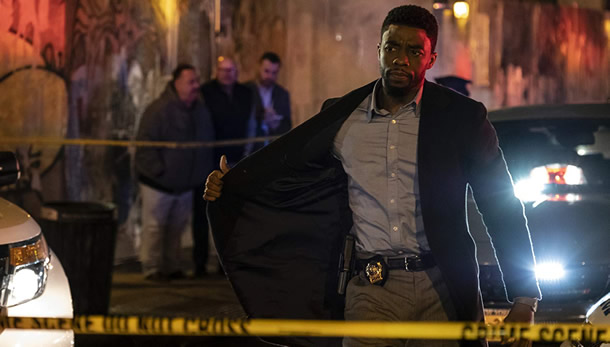 21 Bridges has a simple premise revealed so far, where Chadwick Boseman (Black Panther, Avengers: Endgame) plays Andre Davis, a disgraced detective in the NYPD, who puts New York City on lockdown in order for him and the police to catch a gang of cop killers, and he's given a shot at redemption.
Watching this trailer, it looks dull as hell, and the sort of tosh Denzel Washington was turning out 25-30 years ago, and now it's Mr Boseman's turn to tread that well-worn path.
21 Bridges is released in the UK on August 23rd.
Director: Brian Kirk
Screenplay: Adam Mervis, Matthew Michael Carnahan
Also stars: Taylor Kitsch, Sienna Miller, JK Simmons, Keith David, Stephan James
Check out the trailer below:

---
Reviewer of movies, videogames and music since 1994. Aortic valve operation survivor from the same year. Running DVDfever.co.uk since 2000. Nobel Peace Prize winner 2021.