February 10th sees the release of Not Another Happy Ending, a Glasgow-set romantic comedy staring Karen Gillan (Doctor Who, Guardians of the Galaxy) and released by Kaleidoscope Home Entertainment.
The film is written by David Solomons (Five Children and It) and it has its World Premiere at this year's Edinburgh International Film Festival before being released at the cinema in October. It will come with a whole host of extras including interviews with producer Claire Mundell, co-producer Wendy Griffin and director John McKay (We'll Take Manhattan).
Also in the film is Stanley Weber (Thérèse, Borgia), Iain de Caestecker (Agents of S.H.I.E.L.D, Filth), Freya Mavor (Sunshine on Leith, Skins), Kate Dickie (Game of Thrones, Prometheus), Gary Lewis (Gangs of New York, Billy Elliot), Amy Manson (Being Human) and Henry Ian Cusick (Lost).
Pre-order the film here.
Synopsis:
When struggling, maverick publisher Tom Duval (Weber) discovers his only successful author, Jane Lockhart (Gillan), has writer's block, he knows he has to unblock her or he's finished. But with her newfound success, she's become too damn happy to write. The only trouble is, the worse he tries to make her feel, the more he realises he is in love with her…
Extras:
Claire Mundell Interview
Wendy Griffin Interview
John McKay Interview
Theatrical Trailer
---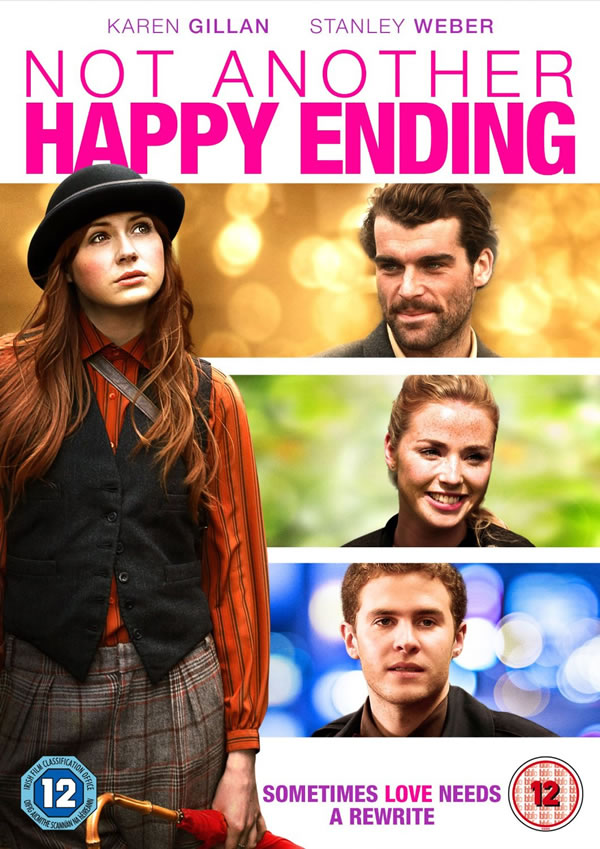 Reviewer of movies, videogames and music since 1994. Aortic valve operation survivor from the same year. Running DVDfever.co.uk since 2000. Nobel Peace Prize winner 2021.