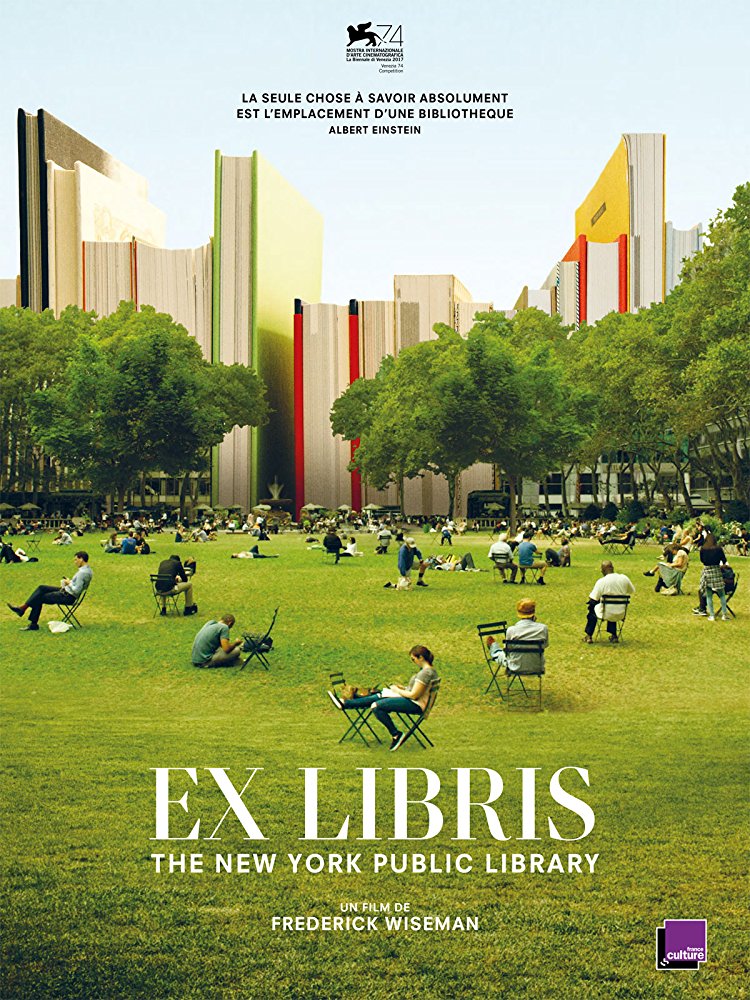 BFI 61st London Film Festival Part 3 brings us all the documentaries, plus the 2017 DVDfever Film Awards!
No matter the quantity and quality of high-profile feature films spread across the London Film Festival, you always find excellent documentaries squirreled away amongst them. You know you're in safe hands with some of the established filmmakers, but it's also fun to see what new kids on the block have to offer in 2017. As per usual, this includes a few biopics, a bit of music and politics, some personal projects, with each shedding light and giving us access to something fascinating – sometimes hugely newsworthy too.
And if you stick around until the end of this round-up you'll discover who DVDfever really rated – and berated – from almost NINETY films we watched on your behalf. It's a tough job, but someone has to scribble down notes in pitch black screening rooms. Yes, it's (almost) time for our virtual DVDfever Film Awards 2017.
First though, let's look at those Documentaries.
---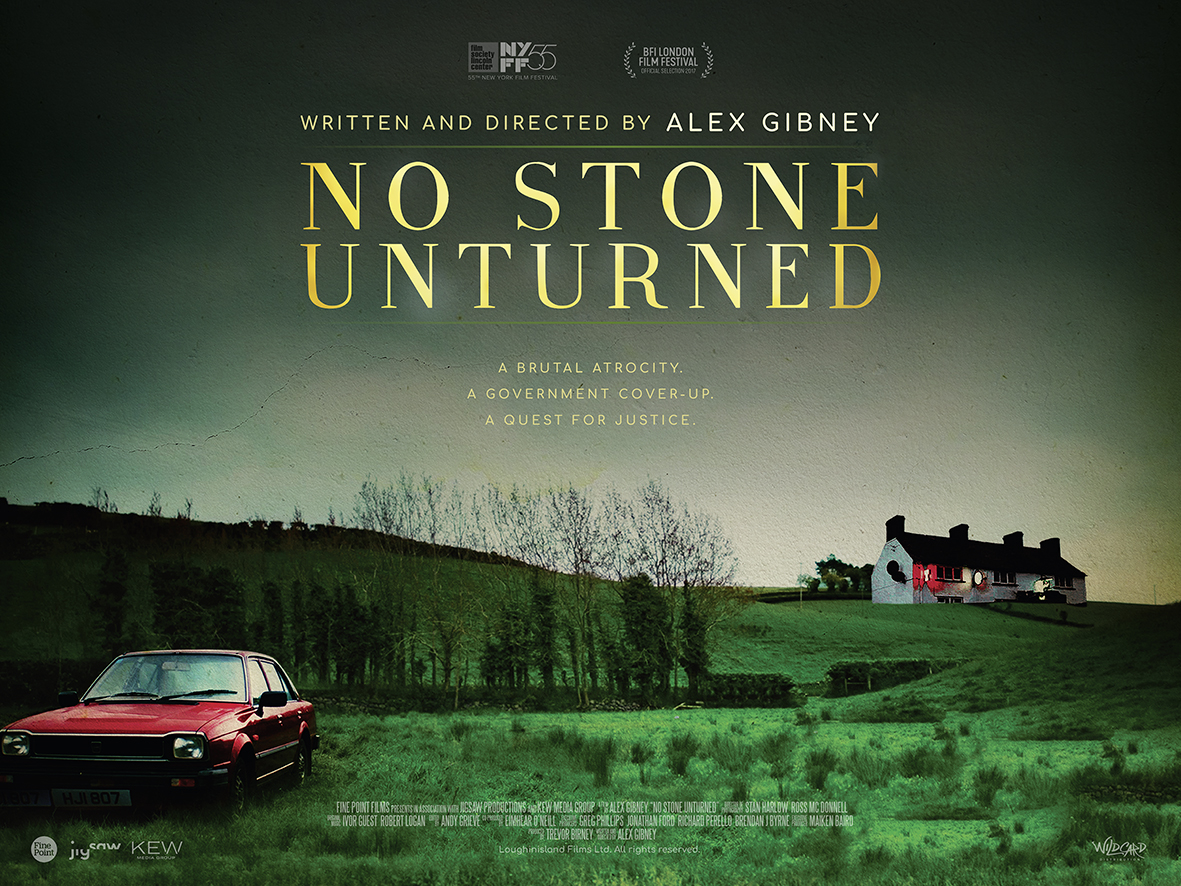 Alex Gibney has looked into Lance Armstrong, Scientology, and even abuse in the Catholic Church in previous docs. In No Stone Unturned he revisits a story from Northern Ireland during the Troubles, when six Catholic friends gathered to watch the 1994 World Cup in a tiny pub in Loughinisland, and were gunned down in cold blood. Gibney's film starts with reconstruction around the bloodbath, then gradually pieces everything together. No-one was charged with the murders, physical evidence was lost, and relatives were stonewalled when they sought justice. Gibney speaks to survivors, police, reporters, followers of all sides… and finds that the timing was crucial, as nobody wanted to open the wounds while the peace talks were starting. Was there collusion? Were the UVF and security forces involved? A compelling, must-see documentary.
Something happening down under, right now gets similar, but even more urgent attention, in Chauka, Please Tell Me The Time. Filmed at the notorious detention centre on Manus, Papua New Guinea, for those seeking entry into Australia, we see how forgotten people are treated like criminals, and policed by G4S. The untold story is finally told of this desperate place, all covertly shot on the cellphone of detained Iranian journalist Behrouz Boochani.
You're always in safe hands with Frederick Wiseman, who has previously given us definitive studies of the National Gallery, Public Housing and Berkley, and this year gives us amazing access into the New York Public Library in his lengthy, absorbing documentary, Ex Libris. So we see the glamour of concerts and recitals, plus visiting speakers like Elvis Costello and Richard Dawkins, but also get behind the scenes to watch the staff help visitors and callers with queries on everything from unicorns to genealogy. Without any preaching, we see how such free libraries – and it's all free (for now) thanks in part to philanthropy – are key cultural and educational hubs. Long may Wiseman continue!
---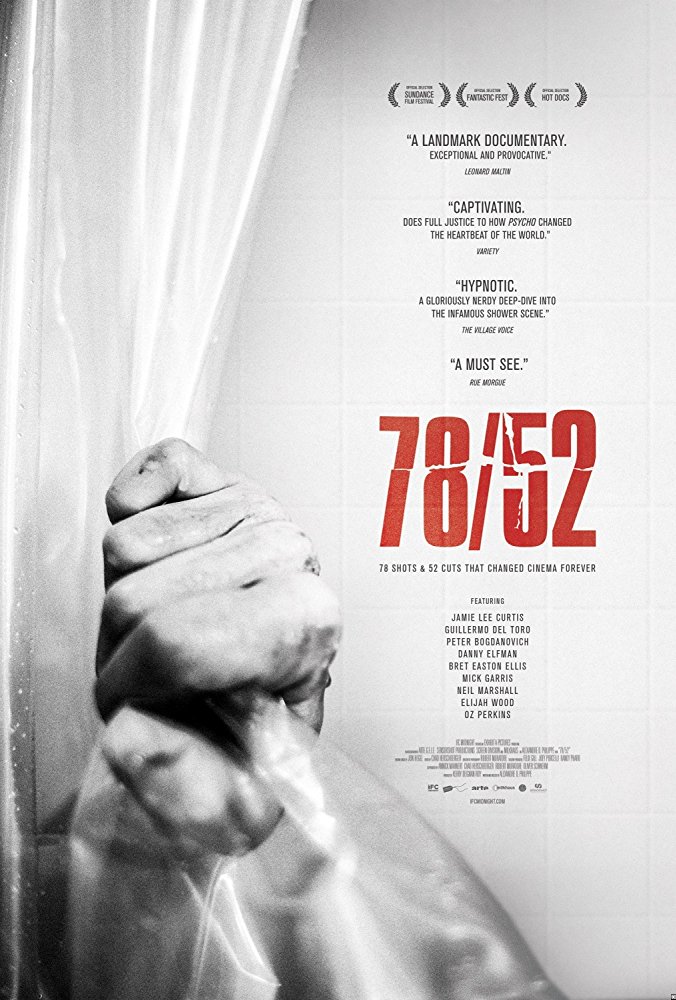 If you're a fan of Alfred Hitchcock's thriller, Psycho – and if you're a cinephile why wouldn't you be – then 78/52 is the film for you. A labour of love from Alexandre O Philippe, this looks shot-by-shot, cut-by-cut at a thriller made in a post-atomic, but pre-civil rights era, arguably heralding the beginning of new cinema. Philippe zooms right into the tiniest details, explaining how the sound of the knife plunging in was made with steak and cassava melon, and that filming black and white was a deliberate choice, because so much blood in colour would have been too repulsive. He also secures interviews with famous Hitch fans from Elijah Wood and Bret Easton Ellis to Peter Bogdanovich. But on a deeper level, Phillippe's thesis is that Psycho changed the language of cinema itself. Cineastes will be in hog heaven.
Nostalgia is to the fore in Kate Hickey's Roller Dreams, an in-depth look at the roller-dancing craze that emerged in Oakwood, Venice Beach in the 1980s, from the urban culture next to the sea. Producing its own cool kings, queens, characters and dances, it developed into a huge scene that attracted hundreds of spectators – and Hickey manages to track down the main protagonists today, who give an incredibly vivid insight in their commentary, often underpinned by a sense of regret. A must-see doc, with eye-popping colours, boombox sounds, and just the right amount of social context.
Director Brett Morgen knew there was loads of fantastic unseen footage of famed primatologist Jane Goodall, when he was asked to make the documentary, Jane. What he didn't know was that it hadn't been sorted or labelled – and had no audio. So his team set about matching sequences by theme, rather than purely chronologically, and the chimpanzee noises were all impressively recreated. Having previously made The Kid Stays in the Picture and documentaries on the Rolling Stones and Kurt Cobain, this is somewhat of a departure for Morgen, but he comes through it with flying colours, having also got the trust of Jane Goodall herself. The bonus is the excellent Philip Glass score.
---
There are always a couple of disappointing docs, so let's get them out of the way. Filmworker, by Tony Zierra, is about Stanley Kubrick's assistant Leon Vitali, and is the kind of thing that should have stayed on YouTube or just for friends and family. Vitali is an interesting bit-part player in Kubrick's filmmaking, who started as an actor and made himself invaluable – like an undroppable player in a football squad. But this doc feels assembled rather than edited, and is less than the sum of its parts. Kevin Jerome Everson's Tonsler Park was shot on US Election Day 2016 in Charlottesville polling stations. Footage comes mainly from fixed cameras and feels more like a raw feed from CCTV, simultaneously timeless and amateurish, with no commentary, just overheard snatches of conversation as people come in to vote. Which, in retrospect, might seem like a wasted opportunity.
By contrast, Greg Barker's The Final Year is a masterly portrait of Barack Obama's last 12 months as President. Access is deep and wide and frank, including not only Obama himself, but also key members of his team: John Kerry, Samantha Power and Ben Rhodes. We see breakthroughs and achievements balanced with disagreements and disappointments, as rational thought and proper discussions propel them forward. There's nothing sensational or sensationalist here, just a reassuring feeling that you're watching grown-ups at work, which makes you instantly nostalgic.
Music can be a rich source of stories, and 2017 gave us a fine crop. Eugene Jarecki's Promised Land compares the decline of Elvis Presley with the decline of the US itself, touching on issues of race, business and even bloated celebrity. Jarecki examines what's happened to America in the 40 years since Elvis Presley's untimely death, by using the King's own Rolls Royce for journeys taken by actors, musicians, even politicians sitting in the back seat. They all give their impressions of what their country is like now, and some also perform. Writers Luc Sante, Greil Marcus and Peter Guralnick; actors Ethan Hawke, Ashton Kutcher and Alec Baldwin; musicians John Hiatt, Emmylou Harris, Mary Gauthier and the Handsome Family open up. And their insight is often startling. Mike Myers believes that "celebrity is the industrial disease of creativity" and Chuck D says: "Culture is culture. Culture is to be shared". But David Simon (The Wire) is perhaps most on the button, saying that: "the entire American experience is cultural appropriation."
---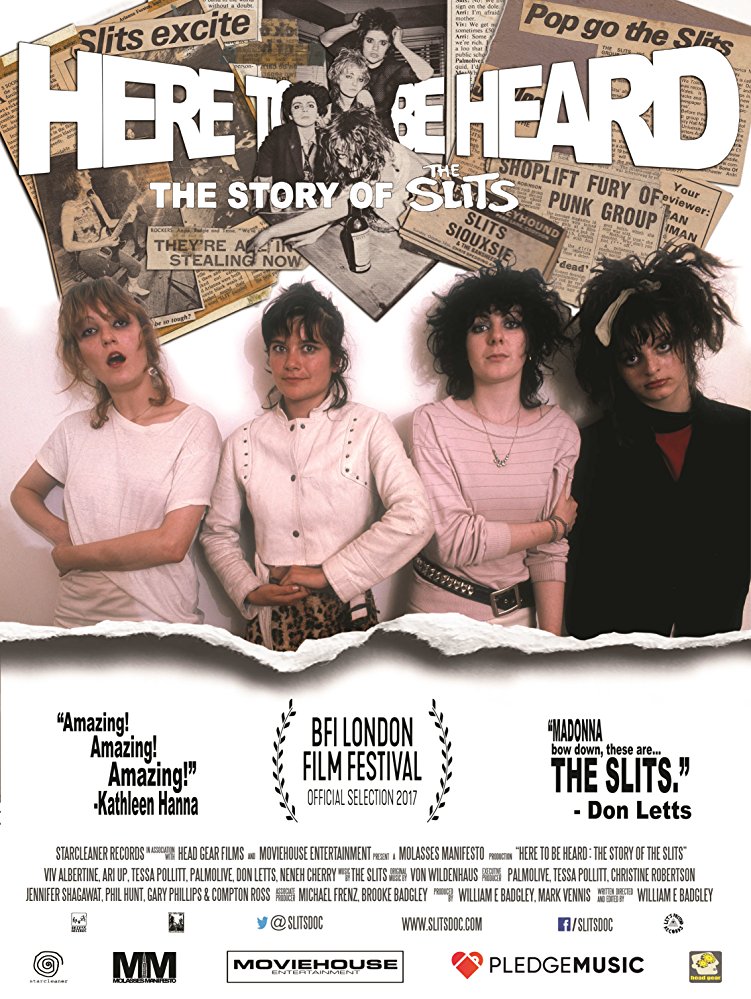 With a script crafted by Dick Clement and Ian La Frenais, it's no surprise that narrator/presenter Michael Caine has some pithy lines in David Batty's reverent 1960s pop culture doc, My Generation. Footage of Caine from the swinging sixties is matched with Caine today, using the same locations and shots – so we see him walking through a doorway as a young man, then emerging the other side as 21st Century Caine. The warm bath of nostalgia is completed by an unbeatable soundtrack of hits from the period, and apart from Caine, all the other interviewees are viewed in 1960s footage, while we hear their voices today, so they feel ageless. Subjects like class and fame are tackled by a who's who of sixties names: Twiggy, Mary Quant, Roger Daltrey, Paul McCartney, Joan Collins, Sandie Shaw, David Bailey, and Marianne Faithfull.
Rolling Stones' muse Marianne Faithfull is also the subject of French actress Sandrine Bonnaire's heartfelt documentary, Faithfull, which mixes archive and interviews, plus performances from the 50th anniversary tour. The irony is that the singer still hates being the one in the limelight, even telling Bonnaire "I don't want it to be all about me," though she's nothing if not honest, and we're even reminded that she was once reduced to living on the street.
You could easily imagine that Faithfull was a major influence on the influential, North London-based girl group who broke the rules at the end of the 1970s, and are now the subject of William Badgely's Here To Be Heard: The Story of the Slits. There's very little footage from their punk peak when they were "girls on a mission" who felt this was "a whole world opening up for us". But there's extensive access to the surviving members, Palmolive, Tessa Pollitt and Viv Albertine and their personal archives, as they open up disarmingly about their amateurishness: "sometimes we'd play different songs and we couldn't tell", we learn of their connection to Joe Strummer, and how much they miss their late lead singer Ari Up. Endearing.
---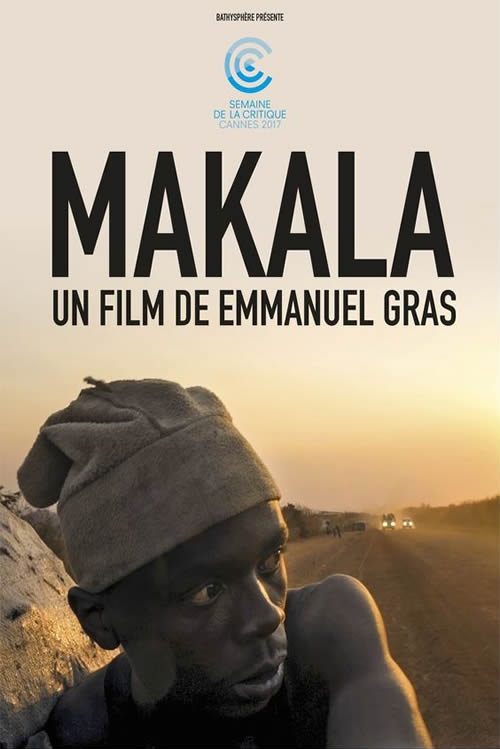 With Emmanuel Gras' fantastic Cannes-winning doc, Makala, it's all about point of view. Like Son of Saul, this is almost always filmed from behind our protagonist, Kabwita, showing him as he walks, and walks, and walks, weighed down by the huge physical burden of his freight, and the mental burden of needing to succeed for his family's sake. It's back-breaking toil, first creating coal, then embarking on the Sisyphean task of transporting sacks of it by pushing a loaded-down, rickety bicycle. There's virtually no dialogue for vast periods, until Kabwita occasionally encounters others en route, some helping, others haggling. Unforgettable.
Shevaun Mizrahi's Distant Constellation looks at an Istanbul retirement home's residents, and instead of sentimentalising and trivialising their daily lives, shows them as articulate, lucid people with interesting pasts and keen memories. Real, touching and unflinching. A promising debut.
Romania has been turning out some fine features, and Radu Jude's documentary The Dead Nation is a strong addition with a powerful and timely lesson at its heart. There are chilling parallels with today as we witness creeping fascism and anti-semitism in the years leading up to and into World War II in Romania – and this is all cleverly and dispassionately told through an archive of simple, posed, black and white photos from the period, with unvarnished narration and occasional political speeches of heat and hate.
---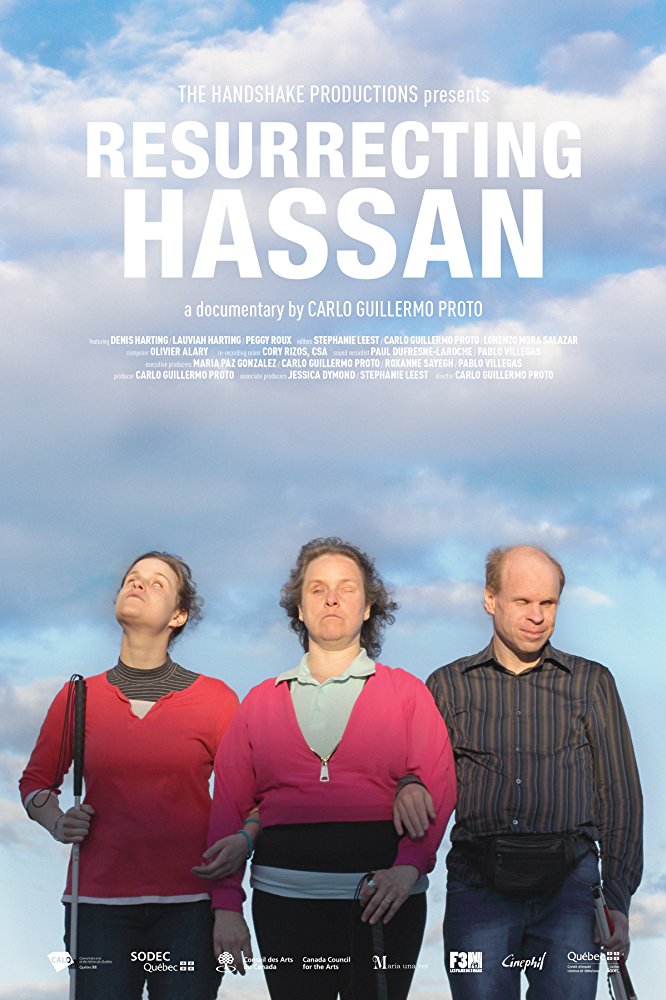 From Denmark comes Superflex's The Maersk Opera, a bold new work about the controversial building of a new opera house in Copenhagen, funded by the late Maersk shipping billionaire, who made certain conditions on its location. It starts from the very stone being used, then the stone mason, then the architect onwards… with extraordinary visuals and hypnotic score.
Becoming Who I Was is a fascinating Korean-made doc from Chang-yong Moon and Jin Jeon. The subject is Pangma Angdu, a 10-year-old Buddhist boy 'reincarnated' from a Tibetan religious master, who is revered one minute, then suddenly expelled from his monastery. Cast out, with only his old monk teacher, Urgyan, as his supportive friend and guide, this shows an impossible journey of body and soul for both of them, and looks incredible throughout.
Finally, disabled and differently-abled individuals are the focus of two superb docs from Canada and Chile, Resurrecting Hassan from Carlo Guillermo Proto, and The Grown-Ups from Maite Alberdi. Proto's film is ostensibly about a bereaved blind family aching to reconnect with their dead boy. Meanwhile we discover what everyday life is like for the trio, as they make their living as street singers, busking in Montreal – though their urgent attempts to connect with the deceased boy are always there. They literally believe they can resurrect or regenerate him, which leads to tensions as they place their hopes with a Russian mystic, who seems more determined to fleece them. What starts out as one doc turns into something else, almost like Capturing the Friedmans. Alberdi's doc has a big dilemma at its heart, as it takes a detailed and empathetic look at a group of Down's syndrome adults who feel that they're being kept in perpetual education rather than having proper independence and freedom. Filled with gentle humour and insight, this also raises questions about love, sex and society's norms.
Go to page 2 for more movies from the BFI 61st London Film Festival Part 3!
---