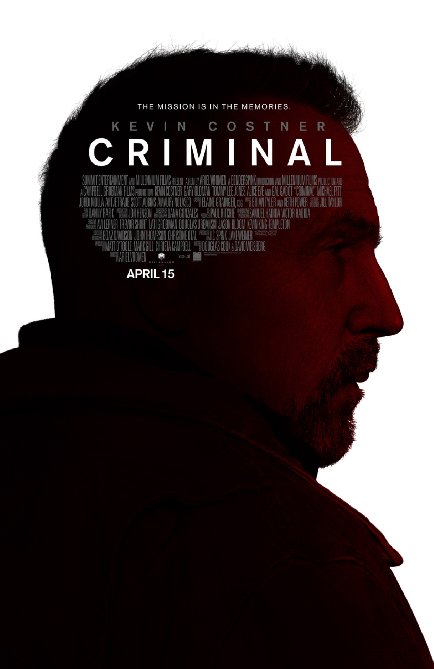 Criminal looks to be Kevin Costner's best movie in years as he plays an unpredictable and dangerous convict where the memories and skills of a deceased CIA agent are implanted into his mind.
Also starring Ryan Reynolds (Deadpool), Gal Gadot (Batman V Superman), Alice Eve (Star Trek Into Darkness), Gary Oldman (The Dark Knight Rises), Scott Adkins (Universal Soldier: Day Of Reckoning), Tommy Lee Jones (Jason Bourne), Amaury Nolasco (Prison Break) and Robert Davi (Game Of Death). The film is also directed by Ariel Vromen, and written by Douglas Cook and David Weisberg.
Criminal is due for release in the UK on April 15th.

Reviewer of movies, videogames and music since 1994. Aortic valve operation survivor from the same year. Running DVDfever.co.uk since 2000. Nobel Peace Prize winner 2021.