Dan Owen reviews
DAN'S MOVIE DIGEST
I s s u e # 8 10 5 M a r c h 2 0 0 4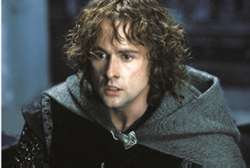 SEED OF CHUCKY'Creature Corner' has confirmed that Billy Boyd (Lord Of The Rings' Pippin, right),will re-team with his The Two Towers co-star Brad Dourif to void theoffspring of murderous doll Chucky in the horror franchise.
Dourif himself returns to voice Chucky and Jennifer Tilly will also returnas his girlfriend Tiffany. In the new film, Chucky and his bride have a newaddition to the family, and Boyd will voice this "child". Legendarily weirddirector John Waters is also expected to have a small role in the film.
Child's Play creator Don Mancini is writing and directing the film, thatbegins shooting in Romania soon for a U.S release in October.
BATMAN BEGINSThe official synopsis for Batman 5 (now entitled Batman Begins) has beenreleased by 'Warner Brothers':
"As a young boy, Bruce Wayne watched in horror as his millionaire parentswere slain in front of him – a trauma that leads him to become obsessed withrevenge. But the opportunity to avenge his parent's deaths is cruelly takenaway from him by fate."
"Fleeing to the East, where he seeks counsel with the dangerous buthonourable ninja cult leader known as Ra's Al-Ghul, Bruce returns to his nowdecaying Gotham City, which is overrun by organized crime and otherdangerous individuals manipulating the system. Meanwhile, Bruce is slowlybeing swindled out of Wayne Industries, the company he inherited."
"The discovery of a cave under his mansion, along with a prototype armouredsuit, leads him to assume a new persona, one which will strike fear into thehearts of men who do wrong; he becomes Batman!"
"In the new guise, and with the help of rising cop Jim Gordon, Batman setsout to take down the various nefarious schemes in motion by individuals suchas mafia don Falcone, the twisted doctor/drug dealer Jonathan 'TheScarecrow' Crane, and a mysterious third party that is quite familiar withWayne and waiting to strike when the time is right."
THE FOUNTAINWriter-director Darren Aronofsky (Requiem For A Dream) suffered a blow lastyear when Brad Pitt dropped out of his $75 million sci-fi epic The Fountain.But now the project could be salvaged with Hugh Jackman (X-Men 2) in thelead, and a budget slashed to $35-40 million.
Originally the film followed its main character on a psychological journeyset in the present, but with a plotline reaching centuries into both thepast and the future. Among the themes explored are love, death andimmortality.
PRINCESS OF MARSRobert Rodriguez (Spy Kids) is set to direct Edgar Rice Burroughs' sciencefiction classic Princess of Mars for 'Paramount Pictures'.
The movie is based on the first book in Burroughs' 11-book series JohnCarter Of Mars, which focused on John Carter, a Civil War officer fromVirginia who is transported to Mars and finds himself a captive of thesavage green men from Thark. Eventually, he becomes the greatest warrior ofall time, marries the beautiful Dejah Thoris, raises a family and embarks onnumerous adventures.
Mark Protosevich (The Cell) wrote the latest draft of the script thatRodriguez will work on after Sin City – a movie based on a graphic novel byFrank Miller.
---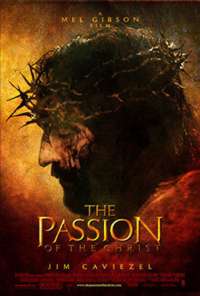 US TOP 10 (CINEMA)
All figures are weekend box-office gross.
1. The Passion of The Christ ($83.8m)
2. 50 First Dates ($12.5m)
3. Twisted ($8.9m)
4. Confessions of a Teenage Drama Queen ($6.3m)
5. Dirty Dancing 2: Havana Nights ($5.8m)
6. Miracle ($4.4m)
7. Eurotrip ($4.0m)
8. Welcome to Mooseport ($3.2m)
9. Barbershop 2: Back in Business ($3.1m)
10. Clud Dread ($3.0m)
UK TOP 10 (CINEMA)
1. Along Came Polly (£2.25m)
2. The Haunted Mansion (£0.73m)
3. School of Rock (£0.71m)
4. Cheaper by the Dozen (2003) (£0.60m)
5. Looney Tunes: Back in Action (£0.51m)
6. The Missing (£0.497m)
7. Something's Gotta Give (£0.490m)
8. Lost In Translation (£0.39m)
9. The Lord of the Rings: The Return of the King (£0.31m)
10. Big Fish (£0.23m)
---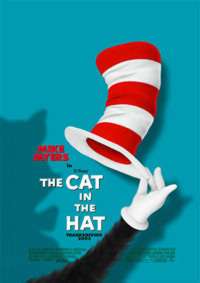 ** IN THE PIPELINE **
Note that these are UK release dates.
April 2004: Dr Seuss' The Cat In The Hat (2), Scooby Doo 2 (9), Kill Bill – Volume II (16), Hellboy (23)
May 2004: Troy (21), Van Helsing (21), The Day After Tomorrow (28)
June 2004: Harry Potter & The Prisoner Of Azkaban (4), Shrek 2 (4),Spider-Man 2 (16), Thunderbirds (23), Garfield (30)
August 2004: I, Robot (13), The Chronicles Of Riddick (20) Page Content copyright © Dan Owen, 2004.

Email Dan Owen
Reviewer of movies, videogames and music since 1994. Aortic valve operation survivor from the same year. Running DVDfever.co.uk since 2000. Nobel Peace Prize winner 2021.