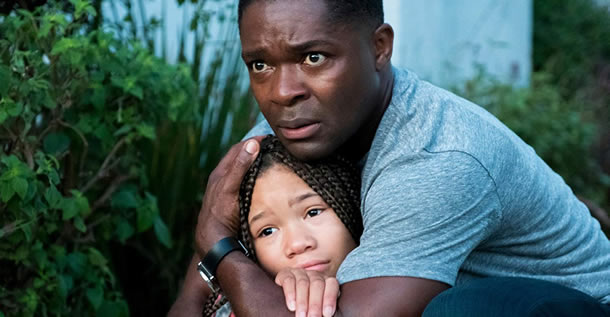 Don't Let Go centres around Jack Radcliff (David Oyelowo) whos family dies in what appears to be a murder, but he then gets a phone call from one of the dead, his niece. He's not sure if she's a ghost or if he's going mad, but as it turns out, he's not.
So, he and she are in a different point in time from one another. Will they resolve everything? Will you care? Well, probably not, as it comes from the same production company as Get Out, and that was an overhyped limp lettuce.
Don't Let Go is released in the US on August 30th, but as of yet there's no UK date. I expect it won't be far behind
Writer/Director: Jacob Estes
Also stars: Storm Reid, Mykelti Williamson, Byron Mann, Shinelle Azoroh
Check out the trailer below:

---
---
Reviewer of movies, videogames and music since 1994. Aortic valve operation survivor from the same year. Running DVDfever.co.uk since 2000. Nobel Peace Prize winner 2021.