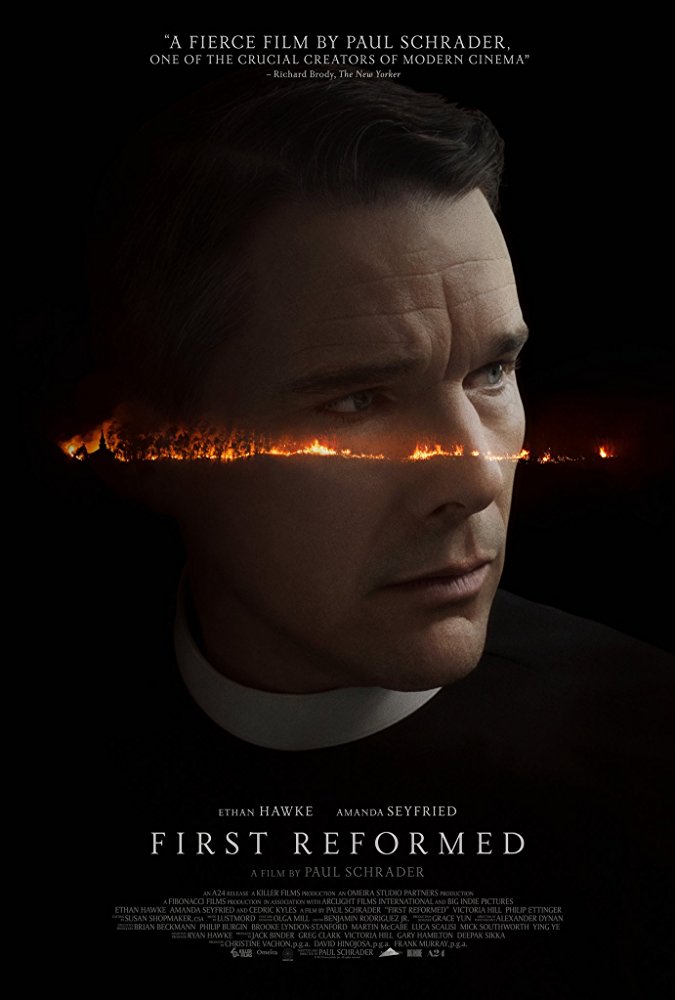 First Reformed centres around Toller, a former military chaplain (Ethan Hawke), who is wracked by grief over the death of his son. Mary (Amanda Seyfried) is a member of his church whose husband, a radical environmentalist, commits suicide, setting the plot in motion.
This looks an intriguing drama from writer/director Paul Schrader, but it all felt rather weird when media quotes started comparing this to Scorsese's Taxi Driver… and it's also a rare new film which is shot in 4:3.
As least it can't be worse than Dog Eat Dog.

First Reformed is released in the US on May 18th, but as of yet there's no UK date.
Also stars: Cedric the Entertainer, Michael Gaston, Van Hansis, Victoria Hill
Check out the trailer below and click on the poster for the full-size image:

Reviewer of movies, videogames and music since 1994. Aortic valve operation survivor from the same year. Running DVDfever.co.uk since 2000. Nobel Peace Prize winner 2021.