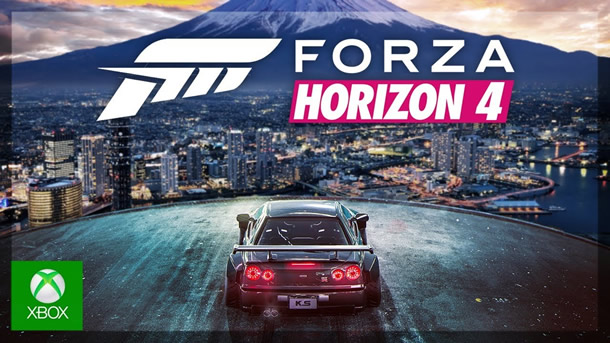 Forza Horizon 4 sees another number added to the list of this franchise's sequels, and for the first time in the racing and driving genre, experience dynamic seasons in a shared open-world. Explore beautiful scenery, collect over 450 cars, and become a Horizon Superstar in historic Britain.
The Ultimate Edition will allow 4-day early access, two expansion packs, Car Pass, VIP Membership, and more!
The trailer includes a cover of The Who's I Can See For Miles, performed by Surfing the Apocalypse (feat. Chelsea Davis).
This new game is set in Britain, so I was thinking – ooh, can we drive round Manchester like the average BMW idiot? Even if not, then you'll be playing in a shared open world, which you'll play with the entire community, and there will be 60fps in 4K on the Xbox One X.
In addition, there's also a Forzathon Live mode, and the seasons change, so in Winter, you can drive on the frozen lake, when you couldn't do in any other season.
Forza Horizon 4 is released on October 2nd and will be a Xbox One and Windows 10 PC Exclusive.
Also check out our other E3 2018 uploads!
Check out the Announcement Trailer below:

Reviewer of movies, videogames and music since 1994. Aortic valve operation survivor from the same year. Running DVDfever.co.uk since 2000. Nobel Peace Prize winner 2021.