Google Stadia showed off a new Connect Live Stream at Gamescom, today, and as it began, the first thing I learned is that, like with BBC's Click, no-one seems to have the ability to simply point the camera and shoot, as well as actually LOOK at the camera, since Ray Bautista was sometimes looking into it, then sometimes looking in a different direction. Why all the faffing about?
Shanna Prevé (above) was up next and, like Treguard in Knightmare, she was unable to blink.
There was gameplay videos for Cyberpunk 2077, Destiny 2, Darksiders Genesis, Orcs Must Die 3, Windjammers 2, Destroy All Humans, Mortal Kombat 11, Superhot, Farming Simulator 19, Samurai Showdown, Grid, DOOM Eternal, Attack On Titan 2: Final Battle, The Elder Scrolls Online, Borderlands 3, Watch Dogs Legion, and a puzzle platformer called Kind (according to the subtitles).
I'm interested in checking it out to see how it fares upon release, but… where are the killer apps for it which are NOT on any other platform?
Oh, and what about the problems with actually streaming the live stream, itself? This tweet summed it up perfectly, and check out the livestream below:
When I exceed #stadia speed requirements for 4k game streaming and their #StadiaConnect video about how smooth game streaming will be starts lagging at 1080p pic.twitter.com/nZkcYeoKGA

— BierBetterBeer (@bierbetterbeer) August 19, 2019
---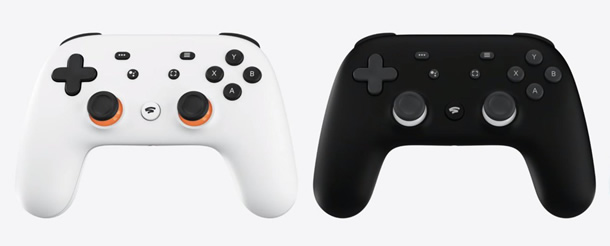 Previously on DVDfever:
June 6th:
Google Stadia was unveiled today online, and… er…. well…
Check out the vlog below:

---
Previously on DVDfever:
March 19th:
Google Stadia is the console/unit/whatever that they're releasing and it's a streaming platform.
Google want you to be able to play the games you're watching on Youtube, with all the 'hardware' in the cloud, rather than having a traditional console. Trouble is, you will have latency – which means your picture is lagging behind your button presses, and the image will suffer, so it will look AND play terrible.
You'll be able to play the games on a TV, laptop, phone, and possibly even your Granny.
Google's Phil Harrison showed off the dedicated controller which will ensure the device connects to the game via wifi. It also has buttons for capturing, sharing and sending your video back to Youtube. The Google Assistant button will also allow you to talk to Google for any assistance you may need with the game (the clue's in the name), but that's if you're one of those idiots who can't just type a search on your phone.
At launch, you'll be able to stream games at 4K HDR 60fps, but in due course, you'll be able to stream in 8K. Well, "up to", and it's also depending on how close you are to the Google Data Centre, that centre housing computers that run on 10.7 teraflops of power (compared to the PS4 Pro's 4.2 and Xbox One X's 6.0), and have 56 compute units… whatever they are.
The Google Stadia will come out later in 2019, but what will the price be, and what games will there be at launch? Er… they didn't say.
So, will Google Stadia beat the PS5 and Xbox Two, or will it go the way of Google+ ?
Google and Youtube are the two biggest websites. That company has enough money to be able to make a proper console that can knock PS4 and Xbox out of the park, meaning making a loss on the console but making it back over time. But they go a different route…
Check out the videos below which are the Google Stadia press conference crunched down into 5 minutes, a video with specs from Digital Foundry, and opinion pieces from Dreamcastguy and RGT85. Below that comes an example from the event of gameplay happening… or is it?
---
---
---
---
---
#Stadia Nice pretend gameplay pic.twitter.com/AOqdkG0JKI

— mrhuth (@mrhuth2) March 19, 2019
---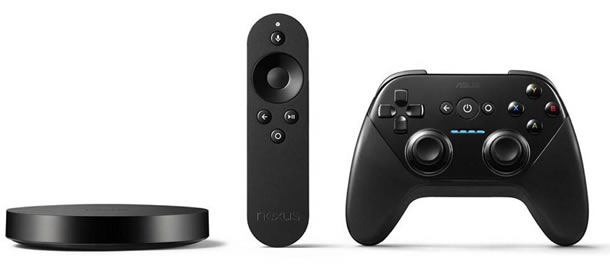 Previously on DVDfever:
June 29th 2018:
Google Yeti – the new Atari VCS?
Google Yeti is a potential forthcoming home videogames console which has been reported on today by Kotaku, and which Google claims will rival the eventual Playstation 5 and Xbox 2.
However, there's not much information yet known about it, other than three rumours going around:
1. It's some sort of streaming platform

2. It's some sort of hardware

3. It's "an attempt to bring game developers under the Google umbrella, whether through aggressive recruiting or even major acquisitions"
Wow, the rumours are really nailing it down, here! The rest of the article is just a lot of speculation and not a lot else.
Personally, I don't care about a streaming console. I wanted dedicated hardware. I have a PS4 and an Xbox One S, and for any forthcoming console, I'll wait until they're released AND bed-in before taking the plunge. They always cost too much upon release, anyway.
Plus, given all the vague information available at present, and how console-making really shouldn't just be done on a whim, this all feels a bit 'Atari VCS' and look what a scam that clearly is!
Google Yeti may or may not be coming to your home in the near, or very far, future. Maybe. But most likely, not.
Reviewer of movies, videogames and music since 1994. Aortic valve operation survivor from the same year. Running DVDfever.co.uk since 2000. Nobel Peace Prize winner 2021.