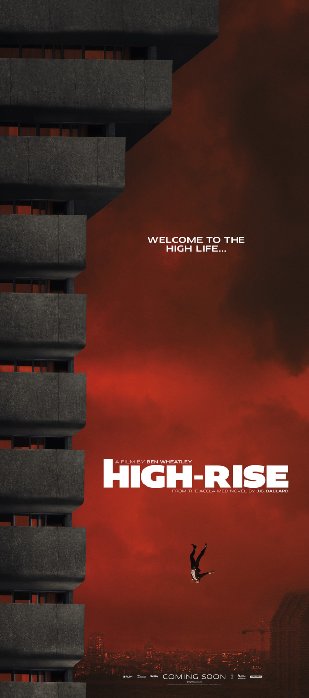 High-Rise is the latest movie from Ben Wheatley (A Field In England, Sightseers and the first two episodes of Doctor Who Series 8 – Deep Breath and Into The Dalek) and it has a simple premise that states life for the residents of a tower block begins to run out of control.
Based on the JG Ballard novel from 1975, there's a large cast led by Tom Hiddleston, plus Jeremy Irons, Sienna Miller, Luke Evans, Elisabeth Moss, James Purefoy, Keeley Hawes, Dan Renton Skinner, Sienna Guillory, Inside No.9's Reece Shearsmith and Jonathan Strange and Mr Norrell's Enzo Cilenti.
High-Rise looks superb and is released in the UK on March 18th.
Check out the trailer below and click on the poster for the full-size image.

Reviewer of movies, videogames and music since 1994. Aortic valve operation survivor from the same year. Running DVDfever.co.uk since 2000. Nobel Peace Prize winner 2021.