Intellivision Amico is coming on October 10th 2020, and Youtuber Smash JT has bagged some awesome exclusive time with Intellivision head honcho Tommy Tallarico, not only answering the questions he's asking, but also getting a tour of his games mansion and his Spider-Man collection!
And you may think you're cool, but you'll never be as cool as Tommy Tallorico driving a Ferrari! Kudos to Smash JT for getting this fantastic exclusive!
Check out the videos below:

---
---
---
---
Previously on DVDfever:
August 19th:
Intellivision Amico has had a trailer released today, which teases some gameplay and images of the forthcoming games, and I'm very interested in checking one out when it's released, but I would've liked more from this trailer.
As you watch it, it's mostly Intellivision's Tommy Tallarico talking for 1 minute and 51 seconds before the actual gameplay begins. However, when it did come, I'm hoping the gameplay is 100% genuine, since it did have a feel of the flashy Activision box art I remember seeing in the '80s, only to find the games didn't quite live up to the promise.
Overall, this trailer is a step in the right direction, but just a small step. The system is due for release on October 10th 2020, so that's over a year away, but given the hype, I still expected to see a lot more information for it. We know that the PS5 and the next Xbox will be released around Xmas 2020, but the Intellivision Amico is aimed more as a family-orientated platform, and for a lower price, while the big hitters are expected to be around $600 apiece.
Whatever info comes out, I'm still very interested to see what comes next about the Intellivision Amico, given that I was around when the original console came out, even though I had its competitor at the time, the Atari 2600 (hey, don't blame me, my parents bought it! But I did love it at the time 😉 )
Check out the trailer below:

---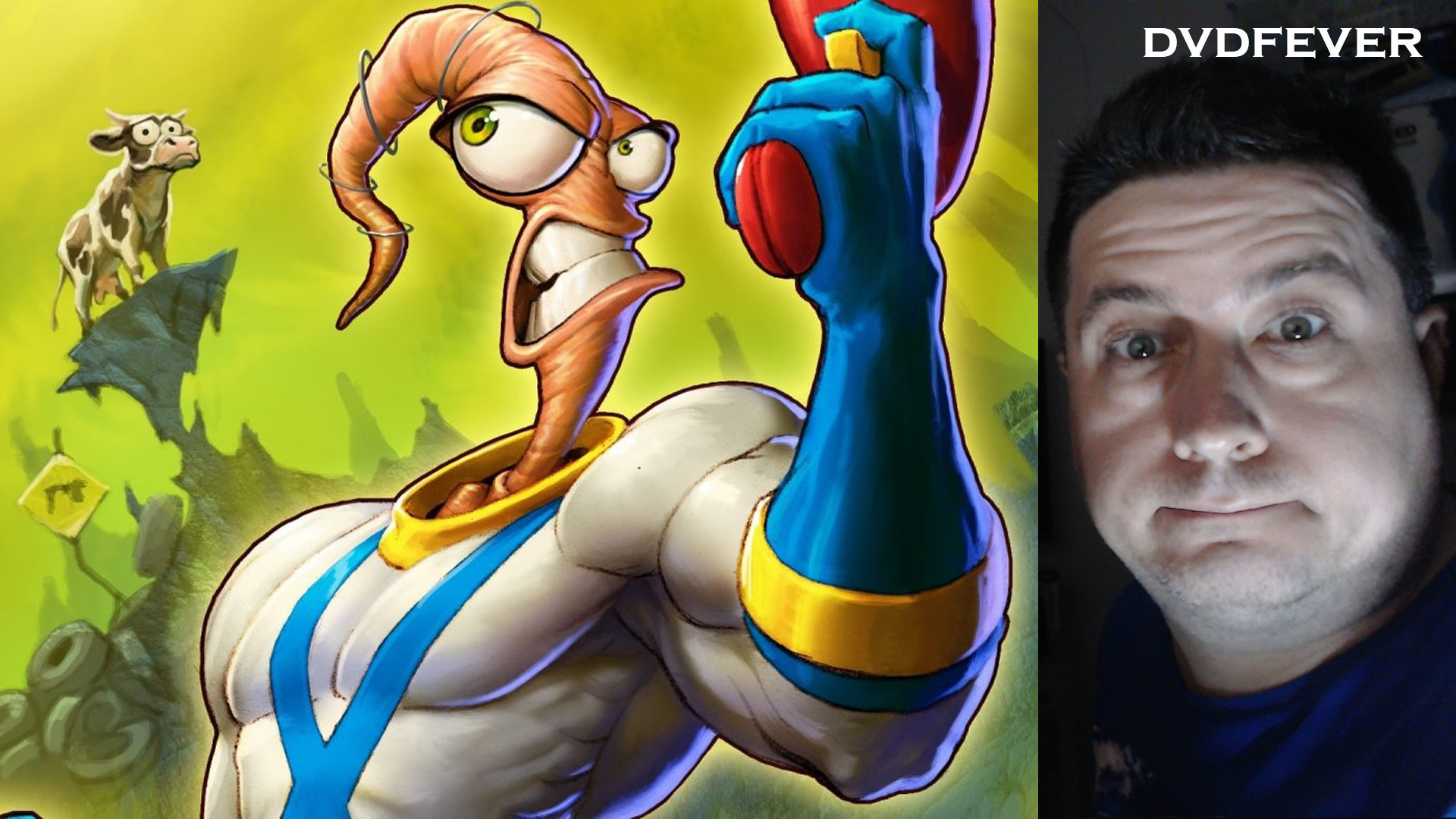 Previously on DVDfever:
May 1st:
Earthworm Jim is a new game coming out, but not until at least 2020, and for a console you haven't yet bought – the Intellivision Amico! I go through the news about this announcement and find out how you can tune into the forthcoming livestream about it!
Check out the vlog below:

---
Reviewer of movies, videogames and music since 1994. Aortic valve operation survivor from the same year. Running DVDfever.co.uk since 2000. Nobel Peace Prize winner 2021.