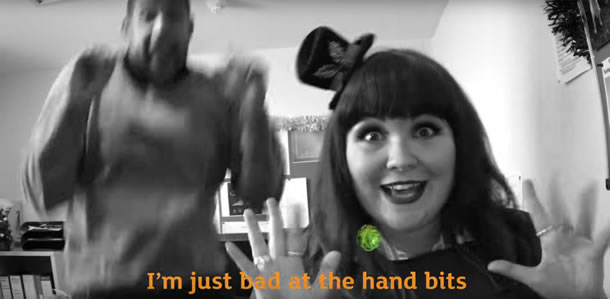 Sainsburys Christmas 2017 advert – there aren't enough swear words in the world.
As if the "food dancing", "finger licking" and "blue tongues" (to name but three) weren't bad enough, we now have the Sainsbury Xmas advert for 2017 which features a ton of underpaid 'actors' badly singing different parts of a turgid 'song' (in the losest possible term), where every line ends with "Every bit of this", as in they love every bit of Christmas.
Plus, there's also some supposed rapping in this (not the Christmas type). Eminem, your job is safe.
It's about as welcome as inviting ISIS round for Xmas dinner.
You'd think Sainsburys would learn. Going back to their godawful "food dancing" ads, I read comments on their Youtube channel about how they effectively turfed people out of their stores because they kept blasting out that horrible advert over the loudspeakers! Every time it started up, customers got a headache and then left as they were mad as hell and couldn't take any more.
They're not the only ones to have annoying adverts this year. Tesco easily make a bid for that with their Food Love Stories ads. They're so endlessly syrupy, sickly sweet that they make me want to vomit and I *HATE* them with a passion… just as much as Nationwide's 'poems', particularly po-faced Jo Bell and that girl and her gay best friend by the photo booth.
Another contender is the BBC, for advertising their own channel with their equally irritating "Oneness" promos.
But back to Sainsburys, and you can check out their ghastly advert below.
Reviewer of movies, videogames and music since 1994. Aortic valve operation survivor from the same year. Running DVDfever.co.uk since 2000. Nobel Peace Prize winner 2021.