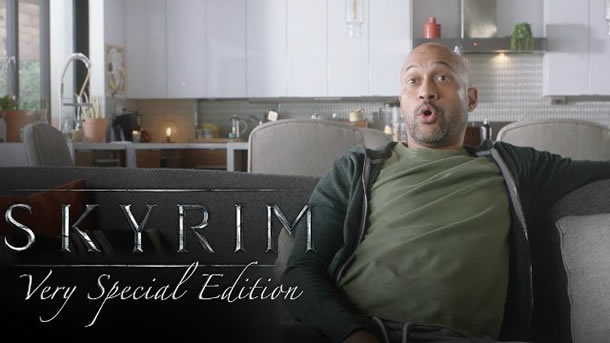 Skyrim: Very Special Edition takes the great game, which I hugely enjoyed in Skyrim VR, and gives it a bit of a twist…
Alexa! Fus Ro DAH! Actor/comedian Keegan Michael Key gets involved as, for the very first time ever, take your rightful place as the Dragonborn of legend (again) and explore Skyrim using the power of your own voice…your Thu'um!
Skyrim: Very Special Edition is available now on Amazon Alexa, but do get your cleaning done! He didn't!!
Okay, so this video is clearly a joke, but it does remind me of the old Fighting Fantasy books I used to read in the '80s, when I was at school.
Check out the Official Trailer below:

Reviewer of movies, videogames and music since 1994. Aortic valve operation survivor from the same year. Running DVDfever.co.uk since 2000. Nobel Peace Prize winner 2021.