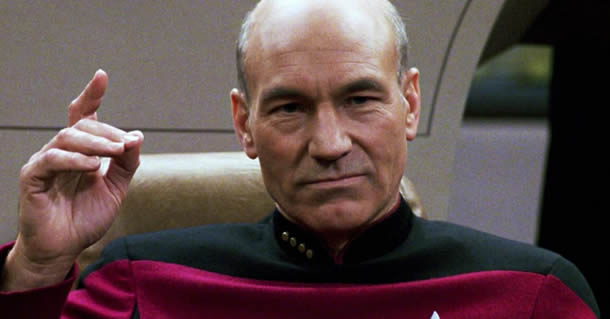 Star Trek: Picard brings Patrick Stewart back to the fore as Starfleet Captain Jean-Luc Picard.
So, why did he leave Starfleet? To join American Dad, of course!
There's nothing given away in this new teaser, but I'm looking forward to the series when it begins, although that date isn't yet known.
What's really interesting is that Gene Roddenberry is credited as a writer of an episode, even though he died in 1991.
Series Directors: Hanelle M Culpepper, Jonathan Frakes
Also stars: Santiago Cabrera, Isa Briones, Alison Pill, Harry Treadaway, Evan Evagora, Michelle Hurd, Neraida Bega, Lil Cory
Check out the teaser below:

---
Reviewer of movies, videogames and music since 1994. Aortic valve operation survivor from the same year. Running DVDfever.co.uk since 2000. Nobel Peace Prize winner 2021.