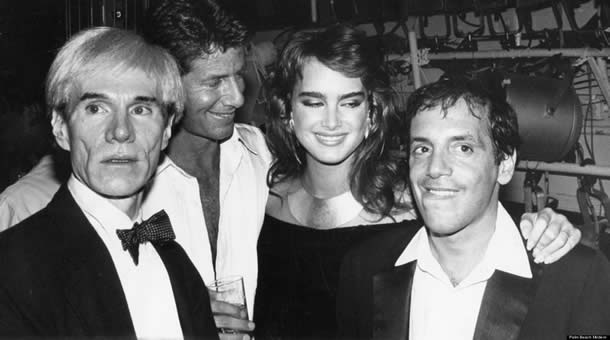 Studio 54 was the New York club that everyone wanted to go to, from 1977 until its closure in February 1980. It did reopen in later years, for various periods of time, but never as a permanent venture. This film tells the story of its life during the disco era of the late '70s – but the star that burns the brightest, only burns so long…
Founded and created Ian Schrager and the late Steve Rubell in 1977, there's interviews with the former, plus Steve's brother, Don, as well as the voice and archive footage of Rubell, a man who was effervescent on the outside, but inside, he was a very private man.
With additional comments from friends, family members, and a lot of archive footage and photos, the former even including a then very-young Michael Jackson, enthusing about the club, this was a place you could go to without judgement from others of your race, creed or colour, although bigger stars, at the time, included Warren Beatty and Liza Minelli.
---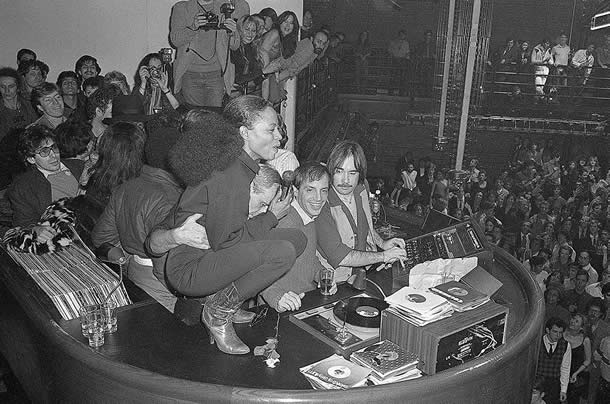 Diana Ross joins Steve Rubell (centre) at Studio 54.
---
As someone in their 40s who still goes clubbing (yes, I know my age doesn't show!), it's fascinating to see a place like Studio 54 and how it was THE place to be, but also its downfall. The Hacienda, in Manchester, was a bit before my time, but while that was a huge hit at first, it was the begnining of the end when gangsters walked in with guns. It's not that which brought down this club, but in case you don't know the reason, and want that to be a surprise, I'll hide that behind a spoiler section below:

Going back to the good stuff, though, and Studio 54 even had regularly patronage from a 78-year-old lawyer dubbed Disco Sally! I wonder if she was what inspired Disco Stu in The Simpsons?
As for the former club today? It's now a Broadway Theatre with a sloped floor. It had such a floor when they bought it, and due to time reasons, they had to start work on straightening that out BEFORE they even had a permit to do the work!
(Thanks to porterpnyc in the the comments, below, for telling me it's now a Broadway Theatre. I thought it was an ornate-looking cinema, as they didn't specify in the documentary and as I'm in the UK, I don't know the area)
Overall, this is a fascinating documentary about the disco scene, and the club where – to get in, you had to look good – and it's amazing how much happened in such a short space of time.
There's no post-credits scenes, but the first part of the credits features stills from the time featuring the likes of Sylvester Stallone and Diana Ross.
Note: This review is just for the film only, but the Blu-ray and DVD also contain the theatrical trailer and some art cards.
Studio 54 is released today on Blu-ray, Amazon Prime and DVD, click on the packshot for the full-size image.
---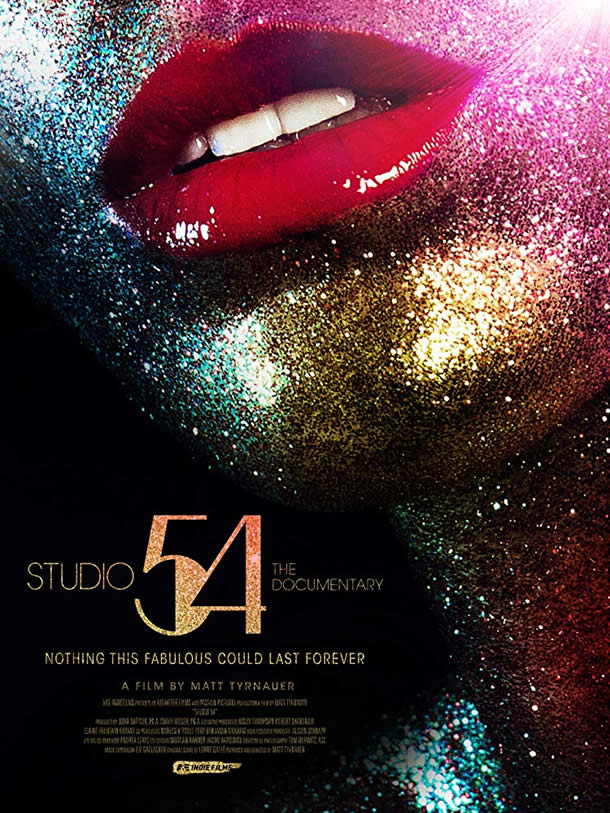 ---
---
Detailed specs:
Cert:


Running time: 98 minutes
Studio: Dogwoof Pictures
Year: 2018
Format: 1.78:1 (16:9)
Released: August 6th 2018
Rating: 8/10
Director: Matt Tyrnauer
Producers: John Battsek, Corey Reeser and Matt Tyrnauer
Music: Lorne Balfe
Himself: Steve Rubell (archive Footage)
Himself: Ian Schrager
Reviewer of movies, videogames and music since 1994. Aortic valve operation survivor from the same year. Running DVDfever.co.uk since 2000. Nobel Peace Prize winner 2021.