The Housemaid centres around the fact that someone's done a murder and bumped off Captain Sebastien Laurent (Jean-Michel Richaud), but with four members of staff at the French plantation, Sa-Cat, namely Mrs Han (Kim Xuan), Mrs Ngo (Phi Phung), Mr Chau (Kien An) and newcomer Linh (Kate Nhung) – the titular housemaid, the only likely culprit appears to be the ghost of Laurent's dead wife, Madame Camille (Svitlana Kovalenko), who went mad and topped herself, and now is being blamed for every other odd thing going on at Sa-Cat…
Hmm… I can't quite seeing BBC1's Crimewatch buying that as a resolution to a case.
Great Manchester Police would, though, as it would give them more time to kick back and stuff their faces with donuts.
Most of her colleagues are fine to work with, but there's always one you can't stand, and in this case, it's Mr Chau, who, when it comes to dealing with the workers in the forest, his management practices reminds me of those I had to work under when I was at Little Chef over 20 years ago, as he takes his cue from how Saudi Arabia deals with thieves!
What's his name again?
# That's Mr Chau, that's his name, that name again is Mr Chau! #
---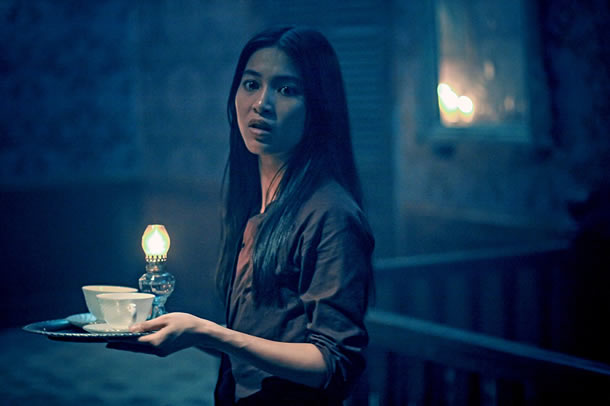 The stunning Kate Nhung as Linh, ready to take out the trash… literally.
---
The problem with The Housemaid is that it feels like two entirely different films mixed with the same characters – one minute it's a '50s-set drama, while the next, it's a daft zombie movie, so the contrast is rather jarring, making it feel like Indochine mixed with Dawn of the Dead.
It has a lot of silly jump-scares, and there are times when it plays out like a daft '70s horror movie (just wait for the scene with the car). There were one or two jump-scares that got me, but this doesn't happen too often with these sorts of films, as I've seen them so often.
Oddly, the black bars on the 2.35:1 movie are not black.. they're dark grey. You might think you might not notice – and you wouldn't in the daytime scenes, but all the scary stuff happens at night, and in a darkened room, the effect is that they're so bright, they may as well be white! PLEASE don't do this on any other releases!!! In fact, I do wonder how that came about?
---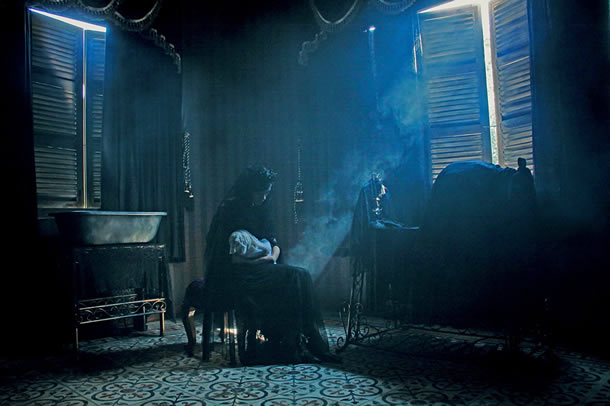 Madame Camille (Svitlana Kovalenko) finds being dead isn't the career setback it used to be…
---
---
The film is presented in the original 2.35:1 widescreen ratio and in 1080p high definition, and the image is pin-sharp, as you'd expect for a modern movie, so I can't really take away from that, but part of me feels I should knock the score down because of the grey 'black bars'. I won't, but I've made my point, and I really would love to know what happened with Eureka, there.
The audio is in DTS 5.1 HD-MA, and the speakers get a massive workout during the witchcraft scene, around 30 minutes in, when Mrs Ngo tries to heal the Captain with unconventional healing methods, as well as a few others.
---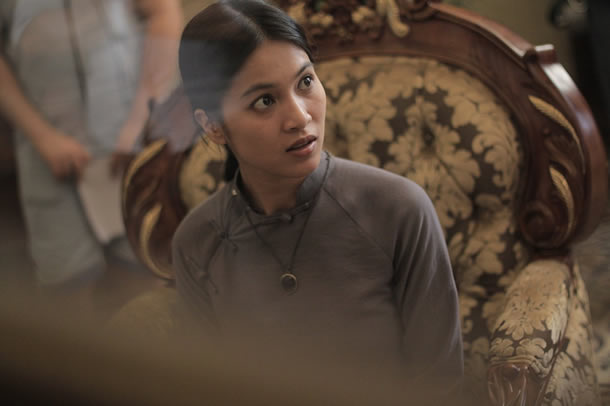 "The black bars are grey?? Are you having a giraffe?!!??"
---
The only extra is a trailer (1:39), in the original widescreen ratio, and it does a good job in giving a flavour of the film without spoiling anything.
Subtitles are available in partial English and full English. Do the latter come with sausages, egg and chips and fried bread? Oh, not THAT kind of full English.
This is because some of the dialogue is in English, and you can choose not to see those subtitled – rather like the way a lot of Nordic Noir releases come out, although I prefer subtitles throughout, as it looks like someone's forgotten to include them when they suddenly 'disappear'.
I wish they would give us more chapters. Only 11, this time. Such a random amount. The menu is a silent and static affair, with a shot of Madame Camille in the forest.
The Housemaid is out now on Blu-ray & DVD Dual Format Edition, and click on the packshot for the larger version.
---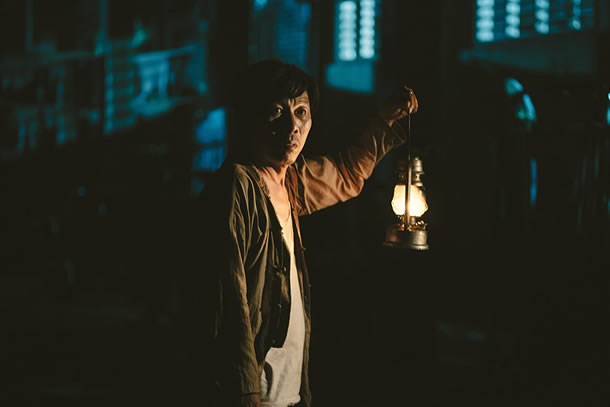 # That's Mr Chau, that's his name, that name again is Mr Chau! #
---
FILM CONTENT
PICTURE QUALITY
SOUND QUALITY
EXTRAS
4
10
9
1
OVERALL
6
---
Detailed specs:
Cert:


Running time: 105 minutes
Year: 2016
Cat no.: MON70286R0
Distributor: Eureka
Released: February 19th 2018
Chapters: 11
Picture: 1080p High Definition
Sound: 5.1 DTS HD Master Audio
Languages: Japanese
Subtitles: English
Widescreen: 2.35:1
Disc Format: BD50 and DVD9
Director: Derek Nguyen
Producers: Timothy Linh Bui and Ha Quynh Vu
Screenplay: Derek Nguyen
Music: Jerome Leroy
Cast:
Linh: Kate Nhung
Captain Sebastien Laurent: Jean-Michel Richaud
Madame Camille: Svitlana Kovalenko
Mrs Han: Kim Xuan
Mrs Ngo: Phi Phung
Mr Chau: Kien An
Officer Guy: Leon Bown
Madeleine: Rosie Fellner
Officer Satre: Cory Jackson
Bao: Linh Son Nguyen
Reviewer of movies, videogames and music since 1994. Aortic valve operation survivor from the same year. Running DVDfever.co.uk since 2000. Nobel Peace Prize winner 2021.