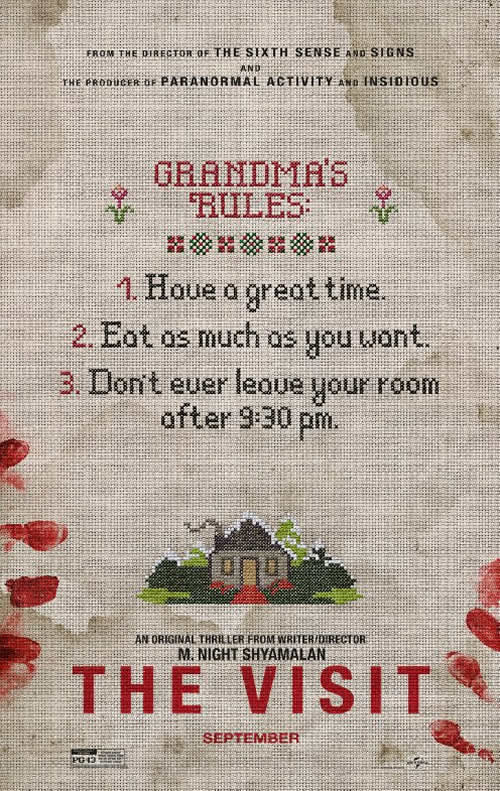 The Visit is another in the long list of M Night Shyamalan spooky movies that, based on the ones I've seen, promise a lot but, ultimately, mostly deliver disappointment.
The film centres around a single mother who finds that things in her family's life go very wrong after her two young children visit their grandparents..
The Visit stars Kathryn Hahn, Olivia DeJonge, Ed Oxenbould, Peter McRobbie and Michelle Rose Domb, and is released in the UK on September 11th.
Check out the trailer below and click on the poster for the full-size image:

Reviewer of movies, videogames and music since 1994. Aortic valve operation survivor from the same year. Running DVDfever.co.uk since 2000. Nobel Peace Prize winner 2021.