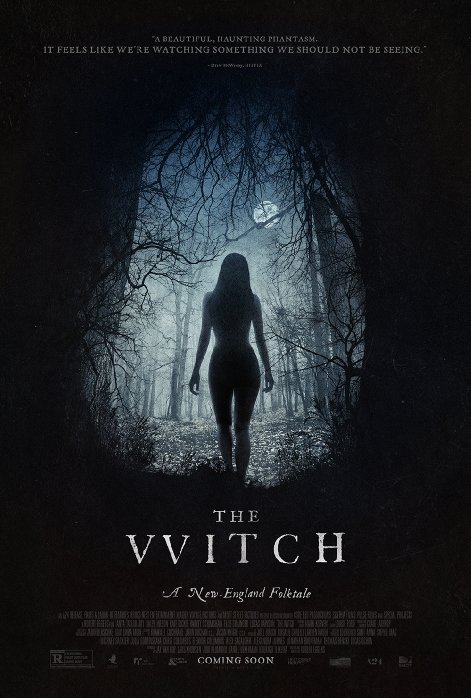 The Witch is set in New England, 1630, where William (Ralph Ineson – Prey, The Office, and a million voiceovers) and Katherine (Kate Dickie – Prometheus, Filth) lead a devout Christian life, homesteading on the edge of an impassible wilderness, with five children.
And now a second trailer has been released.
When their newborn son mysteriously vanishes and their crops fail, the family begins to turn on one another. The Witch is a chilling portrait of a family unraveling within their own fears and anxieties, leaving them prey for an inescapable evil.
The first trailer for The Witch packs a lot of weird shit into the trailer, most of it befalling Thomasin (Anya Taylor-Joy), and I wasn't wholly sold on it from the first trailer, but I'm more drawn to it from this one.
Written and directed by Robert Eggers, as the trailer shows, and as IMDB confirms, the film is shot in a slightly-narrow 1.66:1 widescreen ratio. Rather a curious oddity. I can't really see why, but John Maclean also did the same for the recent Slow West, also shot with Arri Alexa cameras.
The Witch now has a release date of March 11th 2016.
Check out the trailer below and click on the new poster for the full-size image:

Reviewer of movies, videogames and music since 1994. Aortic valve operation survivor from the same year. Running DVDfever.co.uk since 2000. Nobel Peace Prize winner 2021.