Dom Robinson reviews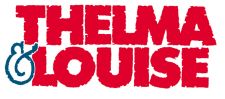 Special Edition
Someone said 'Get a life', so they did.Distributed by


MGM
Cert:
Cat.no: 15918 CDVD
Running time: 124 minutes
Year: 1991
Pressing: 2002
Region(s): 2 (UK PAL)
Chapters: 32 plus extras
Sound: Dolby Digital 5.1
Languages: English
Subtitles: 14 languages available
Widescreen: 2.35:1
16:9-enhanced: Yes
Macrovision: No
Disc Format: DVD 9
Price: £19.99
Extras: "The Last Journey" documentary, Original Promotional EPK, DeletedScenes, Over the Edge, Alternate Ending, Home Video Preview, Music Video,Trailer and TV Spots, Photo Gallery, Two Audio Commentaries


---

Director:

(1492: Conquest of Paradise, Alien, Black Rain, BladeRunner, G.I. Jane, Gladiator, Hannibal, Legend, Thelma and Louise, White Squall)
Producer:
Mimi Polk Gitlin and Ridley Scott
Screenplay:
Music :
Cast :
Louise Sawyer: Susan Sarandon
Thelma Dickinson: Geena Davis
Hal Slocumb: Harvey Keitel
Jimmy: Michael Madsen
Darryl: Christopher McDonald
Max: Stephen Tobolowsky
J.D.: Brad Pitt
Harlan: Timothy Carhart
---
Thelma & Louisestarts off as a simple girlie weekend away for stressed-out waitressLouise Sawyer (Susan Sarandon) and stressed-out housewife ThelmaDickinson (Geena Davis), but after an altercation in a redneck bar withthe over-friendly Harlan (Timothy Carhart), after which Louise produces agun, the girls find themselves on the run for murder.
It's a classic road movie and as the girls drive through the desert theyfind themselves on the run from cop Hal Slocumb (Harvey Keitel), hissuperior Max (Stephen Tobolowsky) and while Louise is missed by herother-half Jimmy (the effortlessly-cool Michael Madsen), the same cannotbe said for Thelma's husband Darryl (Christopher McDonald), but at leastThelma finds some solace in hitch-hiker J.D. (Brad Pitt in an earlyscreen performance), until he steals all their money.
---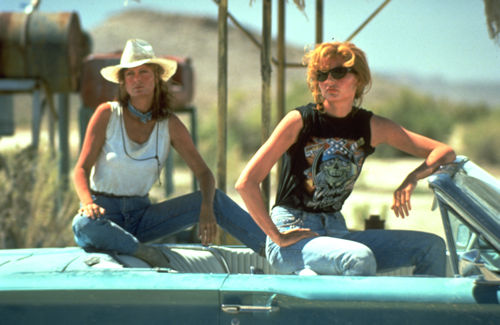 Louise and Thelma…
---
There's excellent acting and direction all around. Brad Pitt gives a likeableperformance as a drifter who turns Geena Davis into lovesick puppy as theyprepare to get it together. The script also lends itself to mood changesearly on as one minute the girls are having fun dancing in the bar and thenext Thelma is definitely not wanting to get it on with chancer Harlan.
Madsen'sReservoir Dogsco-star Harvey Keitel can always be relied upon and he doesn't disappoint, butdoes join in with the rest for an overemphasised Southern twang to theiraccent. In fact, the only real disappointment is a piece of incredibly tritedialogue as the girls' end nears, as Keitel shouts to Tobolowsky, "Max, yougotta do something. How many times has that woman gotta be fucked over?", towhich he replies, "Hey listen! Now pull yourself together and listen to me!Calm down. Don't make me be sorry I brought you." and Keitel concludes with"Damn it!". The way it's put together is cringe-making.
It does have an ending which can bring emotions to the surface like theclose of E.T.: The Extra Terrestrial though, an ending which was oncespoofed in The Simpsons, but apparently didn't end that way in the booksince they actually landed on the desert floor, not that I read books much, orever.
I nearly missed a chunk of the film when I arrived late to the Showcase Cinema,Manchester back in the summer of 1991 and had to sit three rows from the frontphysically turning my head to see from one side of the screen to the other, butthat's not as much that was missed in the American TV version when Harlan'sderogatory line to Louise, "I said, 'suck my cock'", became "…clean my clock" (!)
---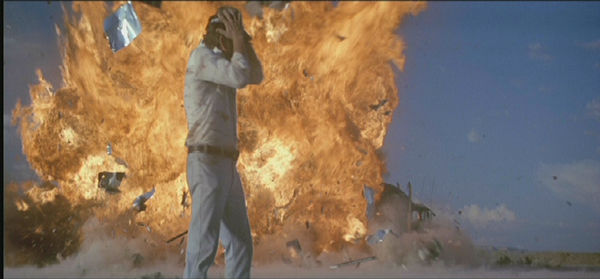 …an explosive combination.
---
A great film needs a great transfer and that's what we have here. Anamorphic2.35:1 widescreen, just as it was filmed, with soft, dark appearance adoptedfor the scenes that require it and brightly-lit ones looking superb and sharp.
The sound is in Dolby Digital 5.1, which gets used a lot while the girls aredriving about and creates a fantastic atmosphere in the final showdown. Thesoundtrack is peppered with songs that are name-checked in the subtitles asthey begin.
---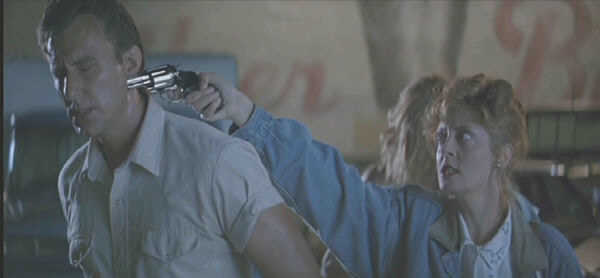 Don't get on their bad side…
---
Having already seen the light of day once in February 2000 with just a director'scommentary and a few meagre extras, this Special Edition adds to the list.
It begins with a 60-minute documentary entitled The Last Journey, splitinto seven chapters that tell the story of the film's conception, productionand reaction, with the usual interviews with key cast and crew membersinterspersed with 2.35:1 letterboxed film clips. This is follwed by theOriginal Promotional EPK, just a 5-minute piece of 4:3 clips mixed inwith brief on-set footage and comments.
Eight Deleted Scenes are included, all in anamorphic 2.35:1 widescreen,but don't expect perfect picture quality. Most of these are quite short, butthere's an extended bedroom scene between Thelma and J.D. running for six minutes.
The Over the Edge multi-angle storyboard sequence isn't quite how itsounds, since it's one "angle" for the storyboard and another to compare it withthe film shot. The Alternate Ending comes complete with an optionaldirector's commentary. It's nice to see that it left the way open for some kindof a continuation, but the one they used was best I think. Also, the changeof music doesn't suit the scene.
There's an overlong 6½-minute Home Video Preview which also dofsa cap to the NTSC laserdisc release and also contains a short 30-second trailer; Fans of Glenn Frey will be pleased to see the 4-minute Music Videofor "Part of Me, Part of You"; and there's three TV spots (totallingtwo mins and in 4:3) and one theatrical trailer (2 mins, 16:9 anamorphicwidescreen).
Finally, there's an extensive Photo Gallery and Two Audio Commentaries, onefrom Ridley Scott and the other from Geena Davis, Susan Sarandon andCallie Khouri.
There are 32 chapters to the movie, dialogue comes in Dolby Digital 5.1 forEnglish only, with subtitles in 14 languages: English (with a hardof hearing option), Danish, Swedish, Norwegian, Finnish, Portuguese, Polish,Greek, Hungarian, Hebrew, Turkish, Czech, Croatian and Slovenian.The main menu is animated and scored with the classic theme tune, while therest are static and silent.
---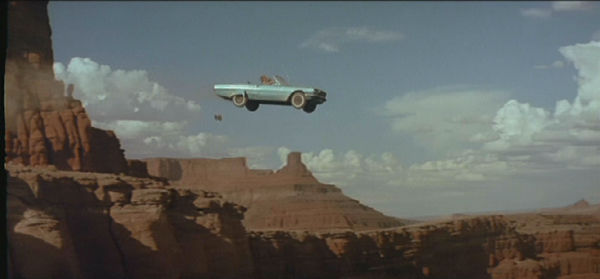 …or else it's Goodnight Vienna!
---
FILM CONTENT
PICTURE QUALITY
SOUND QUALITY
EXTRAS



















OVERALL





Review copyright © Dominic Robinson, 2002.
[Up to the top of this page]
Reviewer of movies, videogames and music since 1994. Aortic valve operation survivor from the same year. Running DVDfever.co.uk since 2000. Nobel Peace Prize winner 2021.