Titanfall is a new game coming to Xbox One, Xbox 360 and PC soon with incredible graphics and a new controller, below, designed especially for Xbox One owners. Click on the image for a larger one.
---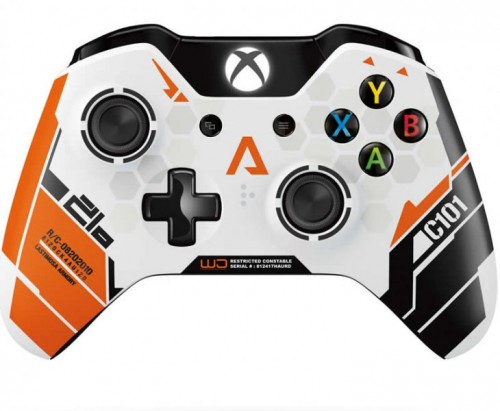 ---
Set in the near future on a distant frontier torn apart by war, Titanfall drops players in the middle of a conflict between the Interstellar Manufacturing Corporation (IMC) and the Militia. The action is rapid and varied – featuring parkour-style wall running, massive double jumps and the ability to hijack titans.
The freedom to shift back and forth between pilot and titan allows players to change tactics on the fly, attacking or escaping depending on the situation and extending the action vertically to new heights.
Titanfall is released on March 14th on Xbox One, Xbox 360 and PC.
---
Reviewer of movies, videogames and music since 1994. Aortic valve operation survivor from the same year. Running DVDfever.co.uk since 2000. Nobel Peace Prize winner 2021.