Wonder Woman 2 is coming, in November 2019, it appears, but will it be set in 1984? That's what this new poster appears to say.
According to the poster, Patty Jenkins will return, and no doubt Gal Gadot will do, but I thought the first film was terrible after the first third was over.
Since Justice League was released on the third Friday in November 2017, I expect the same will happen next year, so that would make November 15th 2019.
Either way, I can't say I'm looking forward to it, but it took over $100m in the US on its first 3-day weekend, which is more than the dire Solo: A Star Wars Story could do, as that took $83m from the Friday to the Sunday, last weekend.
So, Wonder Woman 2 aka Wonder Woman 1984 is due out for release on November 15th 2019. You heard it hear first.
Check out the teaser poster below and click on it for the full-size image: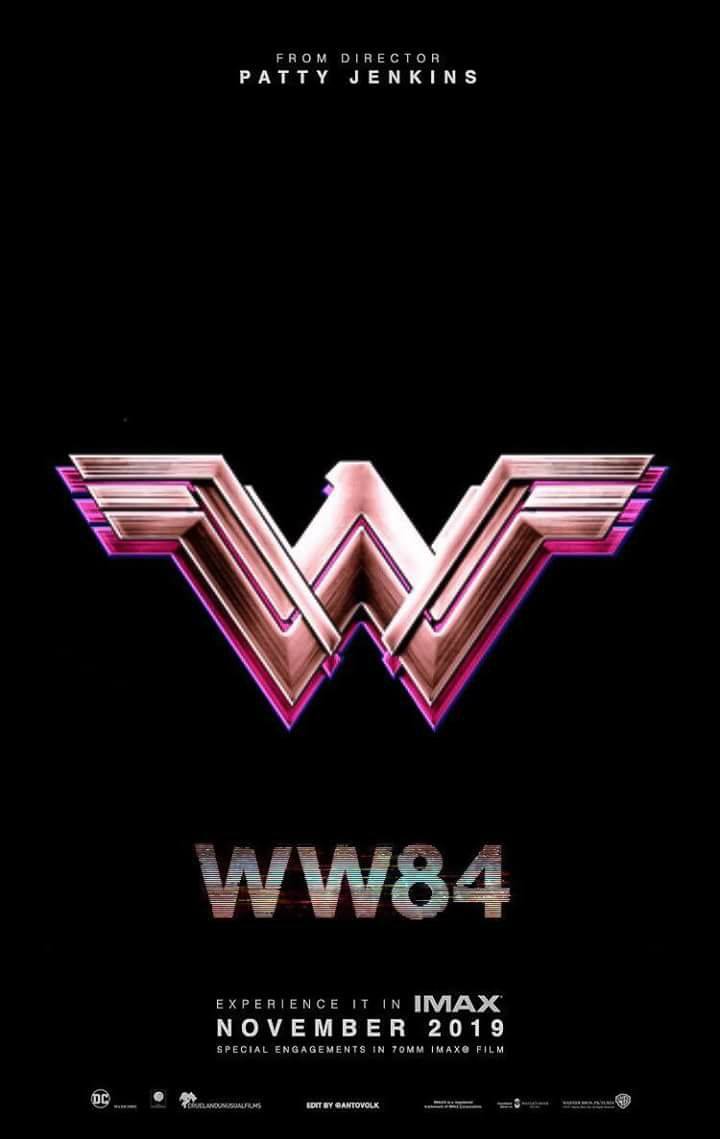 Reviewer of movies, videogames and music since 1994. Aortic valve operation survivor from the same year. Running DVDfever.co.uk since 2000. Nobel Peace Prize winner 2021.